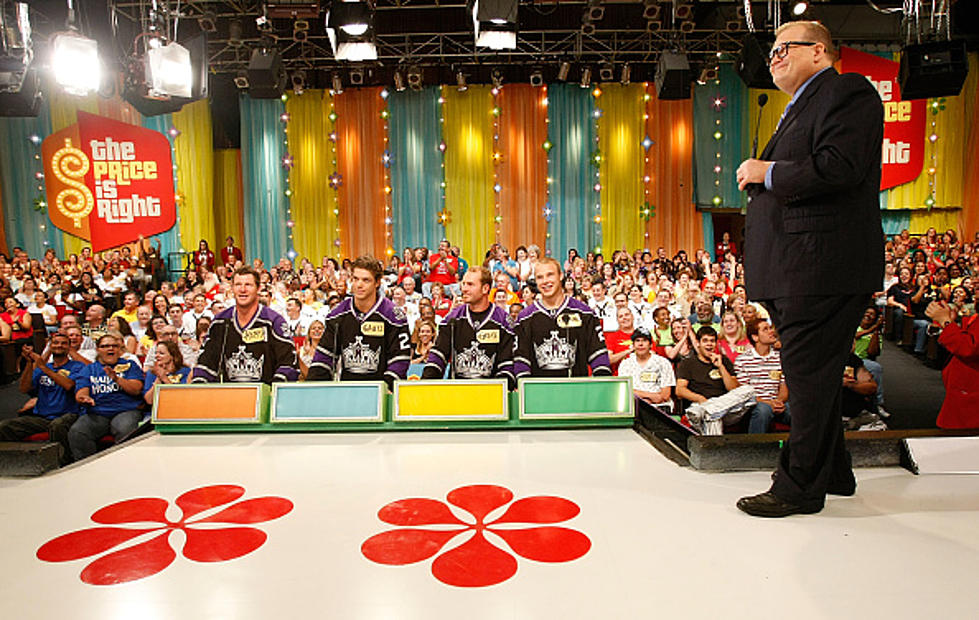 Upstate New York Gets Another Chance to 'Come On Down!'
Getty Images
Some game shows are more fun to watch at home than others. Great game shows can elicit the yelling of answers in excitement, even though you know that the contestants can't hear you. For young and old, 'The Price Is Right' has always been one of those game shows. Bob Barker and Drew Carey made you feel like you were part of the 'studio audience.' Now, Upstate New York, you have 2 chances to 'Come on down!'
According to an article by Sunny Hernandez on Syracuse.com, 'The Price is Right Live' will play two Upstate New York venues in February. The first show will be at the Clemens Center in Elmira on Monday February 15th. Tickets are on sale at ClemensCenter.org or call the box office at 607-734-8191. The second show is the next night on February 16th at the Stanley Theater in Utica. Those tickets are on sale at 315-724-400 or go to ticketmaster.com.
It's pricey at $175 per ticket but I like the "Spin The Big Wheel Package Package includes one premium reserved ticket located in the first 10 rows; a fast Pass Access to Registration (does not influence contestant selection; must be 18 years or older); spin The Big Wheel! (after the show but it's still cool), official photograph with The Big Wheel (proof for your friends!) Exclusive The Price is Right tote bag; exclusive The Price is Right VIP merchandise item; the Price is Right VIP laminate and the commemorative ticket"
For $50 less there is a 'Super Fan Package Package' that includes a premium reserved ticket, a fast pass access to registration to be a contestant, a "Price is Right" tote bag, and more. Regular tickets range from $35.50-$75. Audience members must be 18 years or older to register as a contestant. 'The Price is Right Live' will have its own Covid-19 protocols for participants. It's not the TV show with Drew Carey as the host but it is still very cool.
Albany NY's Ugliest City? 10 Reason Why It's Ridiculous
Albany was recently named New York's Ugliest City by
Travel Alo
t. Here are 10 beautiful reasons why we completely disagree.