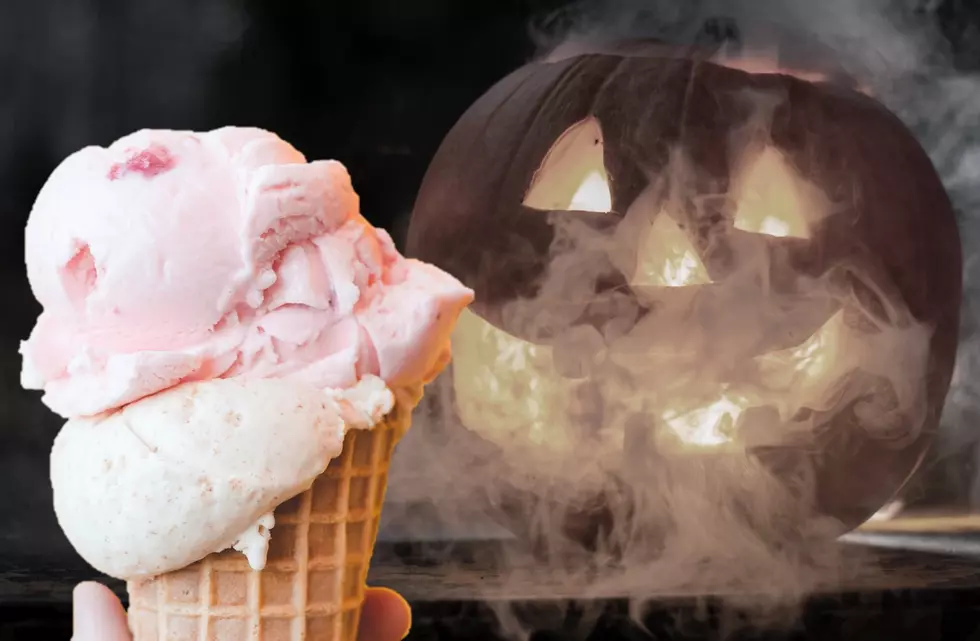 This 'Spook-tacular' Deal on Ice Cream is Coming to Upstate NY, But Where?
Unsplash
Pardon the pun, but a spook-tacular deal is coming to Upstate New York, one that will benefit the sweet tooth in your life. Those who are preparing to celebrate Halloween on Monday, October 31st, but also have a taste for ice cream, this story is for you.
Even if you don't like Halloween or ice cream, chances are, someone in your life certainly does, so this one is for them, too!
---
Stewart's Shops Locations Offering 99 Cent Cones for Halloween
A story from ABC News 10 in Albany detailed Stewart's Shops' recent announcement that they will be offering 99-cent ice cream cones to the public for one day only, on Halloween 2022.
Stewart's has offered similar promotions during past Halloween days. This commercial was published ahead of Halloween 2019:
The deal has something for everyone. If you show up in a costume, then you'll be rewarded with a 99¢ ice cream cone. The company stipulated, however, that if you don't show up in costume...well, alright, you get a 99¢ cone, too.
It's a great promotion, and one that anyone in Upstate New York will be able to enjoy. Yes, ice cream in the fall is a chilly combination, but as long as you don't take your ice cream with you while you Trick-or-Treat, then you should be alright.
Stewart's Shops owns over 350 locations across Upstate New York and Vermont, and is headquartered here in the Capital Region, in Ballston Spa. The chain has been in the news recently, as four of their famous ice cream flavors were honored at the 2022 National Dairy Expo.
Now, you have the perfect excuse to sample one of those award-winners, and it won't even cost you a whole dollar.
Check Out These Ten Odd Pregame Meals of New York Athletes
Every athlete has a pre-game routine, and as part of that, they have a pre-game meal. These ten New York athletes, however, had meals that raised some eyebrows.
The Capital Region's 10 Best Ice Cream Stands [RANKED]
Spring and summer in Upstate New York mean 2 things: we spend as much time as possible enjoying the great outdoors and eating all the great ice cream the Capital Region has to offer. And we have so many great spots to enjoy a cold sweet treat! But which ones are the can't miss destinations to enjoy that amazing mix of cream, sugar, and amazing flavorings? From soft serve to hard ice cream to sundaes and banana splits, these are the 10 ice cream shops that GNA listeners voted as the 10 best in the area for 2022.