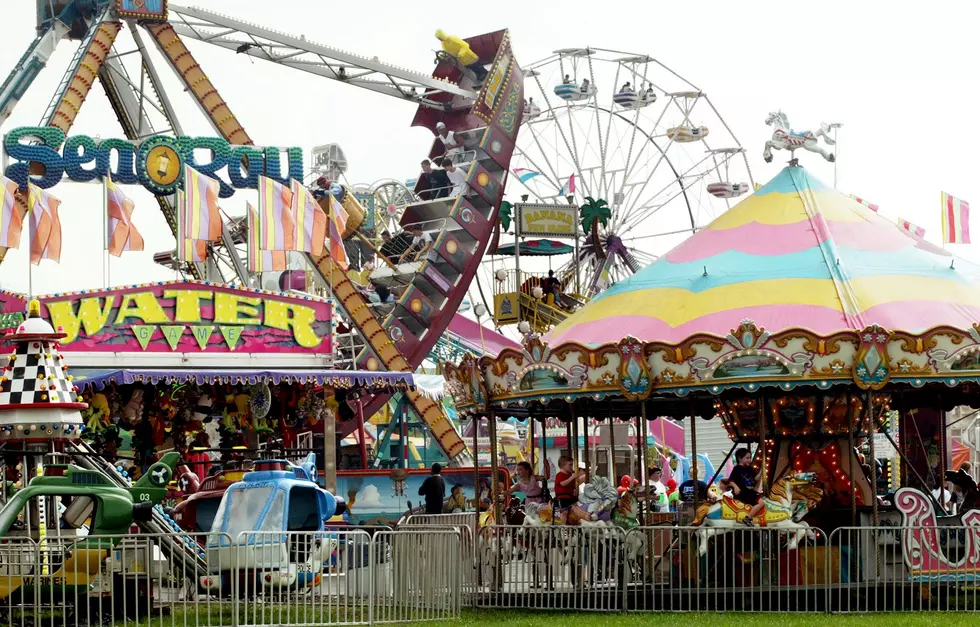 Summer Of Bummers Rolls On: NY State Fair Canceled
Getty Images
Say it ain't so: New York's biggest fair has officially been canceled due to the pandemic.
During his press conference earlier today Governor Cuomo announced the New York State Fair in Syracuse is cancelled. According to a WNYT story, the fair says this is the first time since 1947 that the event has been called off.
This list of fairs and local events continues to dwindle this summer as the coronavirus pandemic remains. Some of our big local fairs like Washington, Altamont and Saratoga have already cancelled. These are obviously a major bummer for those who attend, but also super difficult for those who rely on selling their concessions. So many will be losing seasonal income that will be tough to replace. Some of the fairs are getting creative to help these vendors out, like Altamont with their month long fair food fest.
The New York State Fair website has been updated with dates for next year's fair, which will take place August 20th - September 6th, 2021. This fair is always loaded with some great Country concerts, so hopefully they will have some news soon who will be performing at the fair next summer. We could all use a little something to look forward to!
Enter your number to get our free mobile app
KEEP READING: Scroll to see what the big headlines were the year you were born