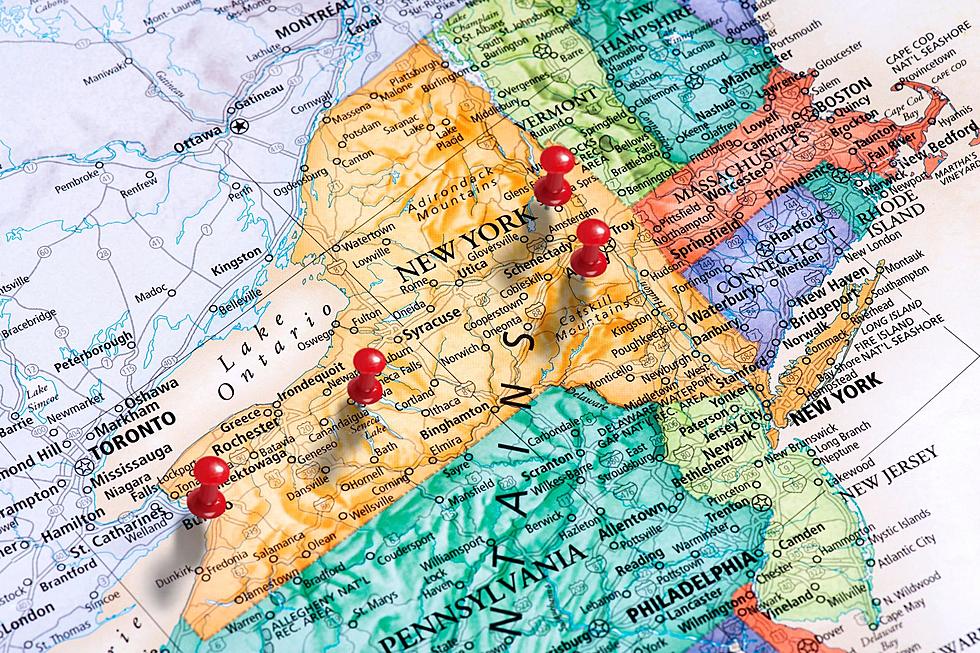 See The 4 New York Cities Named Best Places To Live In The Northeast
Canva
There is a long list of great places to live in the state of New York.
Just here in the Capital Region, we could go on and on about all the amazing cities and towns we can choose to live in. But when it comes to choosing the best of the best, what specific things really make a city great to live in?
Education, culture, entertainment, shopping, restaurants, and a great downtown are just a few of the things that make a city or town desirable to call home. All 4 New York destinations named to Livability's Top 25 Best Places To Live In The Northeast all have a mix of these desirable elements!
Albany
Livability says Albany's "growing tech scene and entrepreneurial spirit," proximity to cities like Boston and New York, and great outdoor recreational opportunities are why the state's Capital city makes this list.
Buffalo
What gets Buffalo onto this best Northeast cities list? Buffalo's "High quality of life, cultural amenities, outdoor recreation, and vibrant culinary scene.." are what "set(s) the city apart..." according to Livability.
Ithaca
Livability calls Ithaca a high-level city to "live and learn" in. This waterfront city on Cayuga lake in the Finger Lakes Region is simply beautiful. Add in great educational opportunities, shopping, and restaurants and you have the ultimate place to call home.
Saratoga Springs
For us here in the Capital Region, any worthwhile "best place to live list" has to include the Spa City/ We know it for great restaurants and shopping, a stunning downtown, great shows, and SPAC, and of course summers at the track. Livability agrees that all of these elements make it a "thriving" city and an amazing place to live.
See the 11 Worst Places To Live In NY [RANKED]
Money Inc. has ranked the worst places to live in the Empire State based on crime, employment opportunities, local schools, and access to recreation. Here we will feature the 11 worst on the list, including one of our beloved Capital Region cities. Which is not a well-deserved honor!