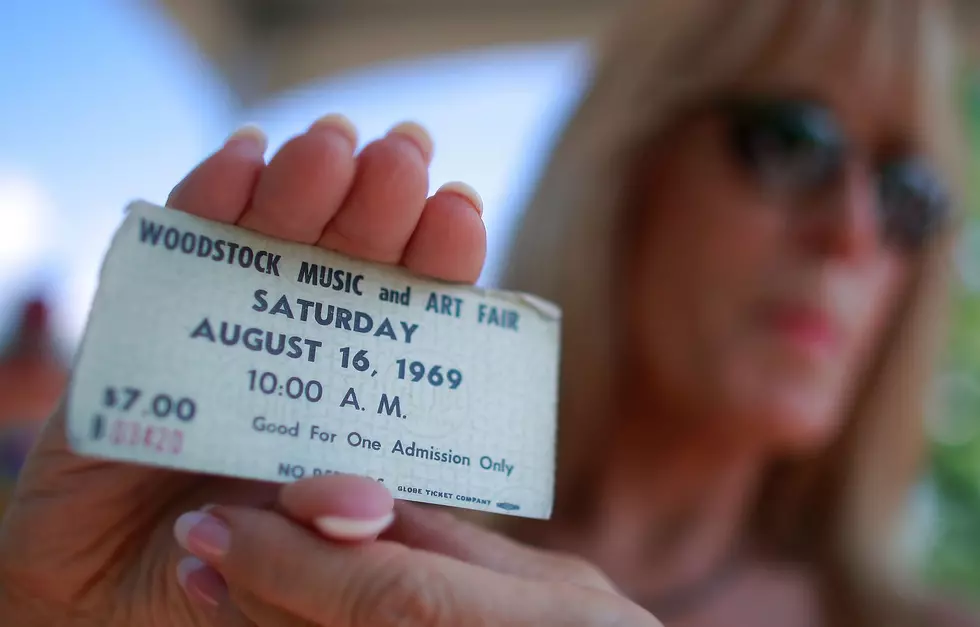 Second Woodstock 50th Anniversary Festival Announced
Getty Images
It is such an important anniversary for the original Woodstock, it will be celebrated twice! 
So, a few weeks ago a Bethel Woods announced the Music and Culture Festival August 16th - 18th to celebrate the 50th anniversary of Woodstock at the original festival site. And now, the promoters of the original Woodstock have announced their own 3 day festival to take place the same weekend! The size and scope of this 2nd festival could be pretty huge!
According to a Rolling Stone report, original Woodstock promoter Michael Lang will be putting on the official 50th Anniversary 'Woodstock Festival' at Watkins Glen. He says he already has 40 acts across all genres confirmed, including Country artists. Acts will be announced in February when tickets go on sale.  Maybe we will have Country acts at both festivals? That would be awesome, but could make for some tough desicions!
I actually went to Woodstock '99 and it was kind of a debacle. It was hot, water was expensive and it was a muddy mess at the porta-potties (Use you imagination here). Hopefully this Watkins Glen Woodstock gets back to the original spirit of the original!