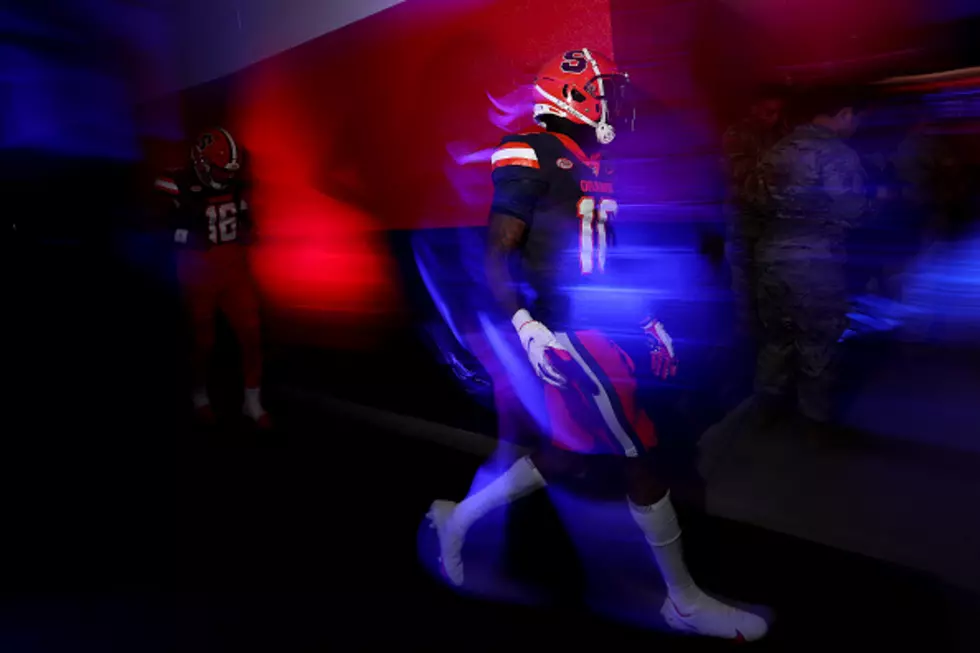 Orange Bringing National Attention To Upstate New York Football
Getty Images
No matter which college team you root for, no one should deny the benefits to all of New York football when Syracuse University is playing well. 31 New Yorkers are currently on NFL rosters in 2022. Former pro football stars like Ron Jaworski, Boomer Esiason and even fan favorite Rob Gronkowski are all from the Empire State. Top names and the big teams always draw fans attention. That's why it's awesome when the Orange are playing well because upstate New York draws the attention of all of college football.
Syracuse University has a ranked football program once again. The Orange moved up to #25 in the USA Today Coaches Poll. Syracuse knocked off Virginia 22-20 on Friday night for its second ACC victory of the season. The Orange are now 4-0 overall and 2-0 in the ACC. Head coach Dino Babers has led the Syracuse Orange since 2016. Babers has been faced with rebuilding a once strong and popular program. This season he has told his players to relax a little.
"Try Less Harder" is a motto of his. The 61 year old head coach told Andrea Adelson of ESPN.com, "As you start getting older, if you have the skills, if you have the abilities, if it's going to happen, the best thing that you can do is be relaxed.I think back to all the head-coaching jobs I interviewed for, when I wanted the job so bad, and I never got the job. The very first time I took an interview where I said, 'You know what? If I get the job, I get it. If I don't, I don't. Well, I got the job. I seem to be undefeated when I have that attitude."
So far, the new slogan is working! The undefeated Syracuse Orange will take on Wagner this Saturday at 5pm. It will be Homecoming for Syracuse University with festivities planned for alumni and fans all afternoon. You can get tickets by going to cuse.com. Also, on Wednesday, single game tickets for the October 29th game vs. Notre Dame go on sale at 10am.
Seven Times Saturday Night Live Attacked Upstate NY
Saturday Night Live may be "live from New York" every week, but that doesn't mean the show is always kind to those who live in New York, and these are seven times they attacked Upstate New York.
Click the red title of each photo in order to watch the full sketch on YouTube.
Every Country Artist Performing In Upstate NY In 2022
We are set for a big year of Country shows in 2022, and here is a complete list of artists set to perform in 2022 in the Capital Region and all over Upstate New York.