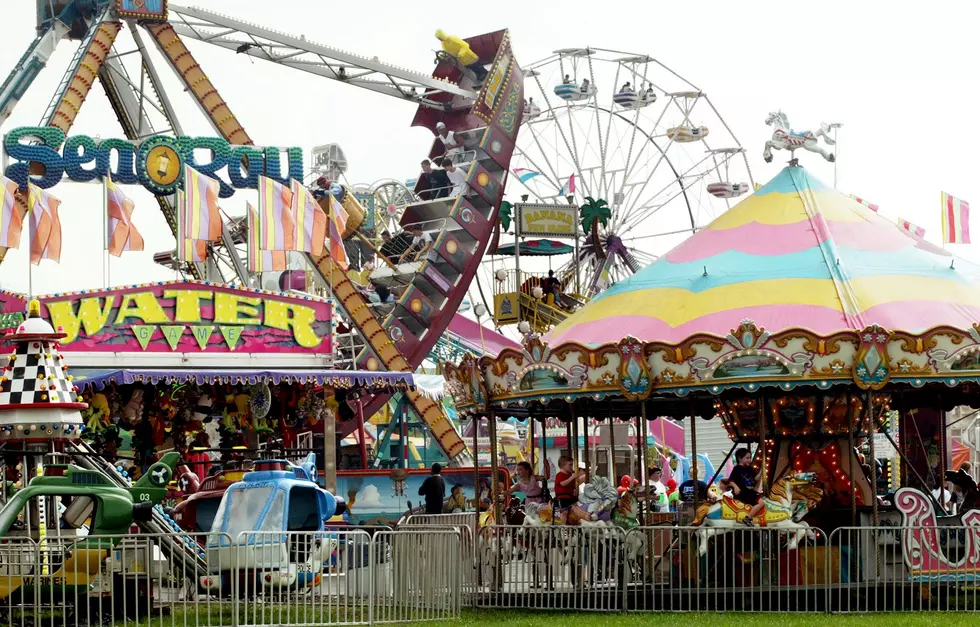 NY State Fair Adds 2022 Concert With Rising Country Star
Getty Images
As concerts begin to get announced at our local and state fairs, summer 2022 will just keep getting better and better.
From the fried dough to the rides to the agricultural exhibits, nothing beats a summer day at our local and state fairs. Add a little Country music to the mix, and they get even better.
Amidst what has already been a slew of amazing Country concert announcements over the last several weeks it is hard to fathom we will see an influx of more great shows. And it is starting to happen with our first big Country announcement for the state's biggest fair.
He is fresh off of co-hosting the ACM Awards with Dolly Parton and won the CMA Horizon Award this past fall for the best new artists. And now will bring his fun and infectious energy for a performance at the New York State Fair running August 24th to September 5th.
The New York State Fair Adds Jimmie Allen To 2022 Concert Lineup
The fair has announced that Jimmie will perform at the Chevy Court performance area at the fairgrounds in Syracuse Wednesday, August 24th at 6pm. Seats at the Chevy Court are first come, first served, and are free with fair admission!
Jimmie just added his 3rd #1 hit to his resume with "Freedom Was Highway" and GNA listeners know he brings the fun. do you recall his Secret Star performance a year ago when he had the crowd having a blast as he ran through Proctor's Theater? His free show at the fair will be can't miss event!
Every Country Artist Performing In Upstate NY In 2022
We are set for a big year of Country shows in 2022, and here is a complete list of artists set to perform in 2022 in the Capital Region and all over Upstate New York.
See All 50 Artists Who Ever Performed At GNA's Secret Star
GNA's Secret Star Acoustic Jam concerts started back in 2013, and over the years an impressive list of Country stars have performed on the Secret Star stage. Check them all out!