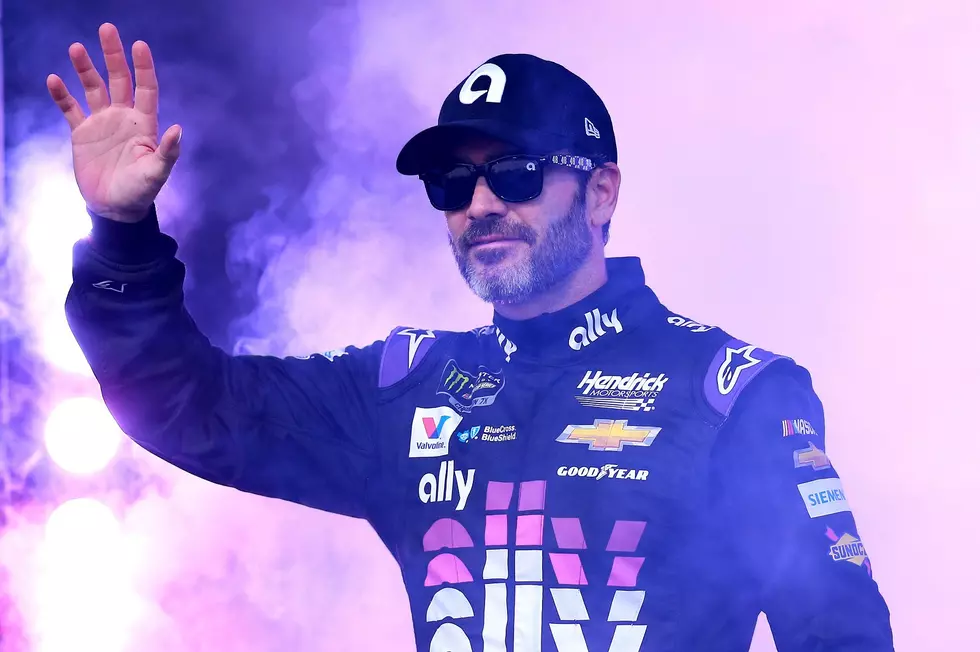 NASCAR Legend Jimmie Johnson To Retire After 2020 Season
Getty Images
Jimmie and the #48 teal will make one last run at an eighth championship in 2020.
This one came out of left field and really surprised me today. Jimmie Johnson announced this afternoon on his Twitter he will be retiring after the 2020 Cup season. In the video, which you can watch below, Jimmie shows great appreciation for the amazing run e has had in the Cup series since his debut in 2001, and hopes to make 2020 his best season yet.
Now if you are a NASCAR fan, you know this will be one last shot at history for Jimmie. He is currently tied with tow other legends, Dale Earnhardt, Sr. and Richard Petty for the most Cup championships with 7. Number 8 has been elusive for Jimmie the last few years, but you have to figure he will give it all he has with retirement looming and a chance at history on the table.
We do not know if Jimmie will drive in races here and there in the future, but this news could mean your final chances to see him in the region will be at New Hampshire Motor Speedway July 19, 2020 and here in New York August 16, 2020 at Watkins Glen.
Jimmie will surely be missed in a sport that has seen many of its most popular drivers like Jeff Gordon and Dale Jr. retire over the last few years. The star power of the sport is surely dwindling, but maybe this will give some of the younger guys a chance to shine and become stars in their own right.