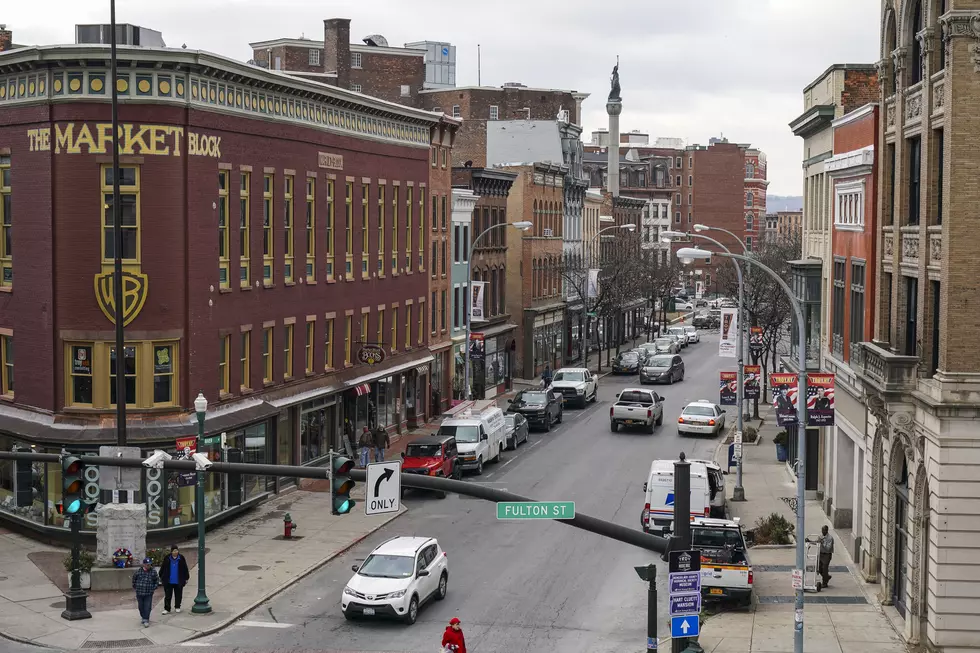 Downtown Troy Landmark To Have Bright, Boozy Future After Closing
Getty Images
Last November, Clement Frame and Art Gallery announced they would be closing their doors for the last time in 2023. After running the business since 1967, Tom and Ray Clement decided it was time to retire.
Clement Frame moved into one of Troy's most iconic storefronts in 1998 - the building on the corner of Broadway at Monument Square. The location is a landmark in itself. Clement Frame stood in for "DeWees Brothers Clothiers" in numerous background shots of the HBO series The Gilded Age.
With the news of the store's closing, many have wondered what business will take the place of the gallery, and what it will bring to The Collar City. We now have an answer. During their meeting on Wednesday, January 18th, the Troy Planning Commission okayed Clark House Hospitality's new plans to move one of their existing businesses to the 201 Broadway storefront.
Clark House's owner, Vic Christopher, already owns property and runs businesses on a fair percentage of that block, including Donna's Italian, Little Peck's Cafe, The Tavern, and Lucas Confectionary. Christopher bought the building Clement Frame is in to complete his row in March 2022.
The Troy Planning Commission has approved a site plan for "Troy Wine Co.," which is currently the 22nd St. Wine Co. Before Christopher and Clark House can move forward, they have to dispute a stop-work order with the city.
Christopher told Albany Business Review that Troy says the building's staircase isn't up to code. This isn't the entrepreneur's first showdown with the city, but he says the issue should be resolvable. He says he's excited to move his "best business" to "the best retail location in the entire city of Troy." No official close date for Clement Frame has been set yet.
10 Capital Region Restaurants Opening In 2023 You Need To Check Out
Are you a foodie? Love to eat out? 2023 is shaping up to be a big year for new restaurant openings throughout the Capital Region. From chain restaurants to new local eateries to local eateries adding new locations to a local reality TV star taking over a dormant restaurant, there will be flavors new and old for Capital Region residents to enjoy in the months ahead. Here are 10 that already opened in the first days of 2023 or will be serving up tasty dishes in the near future.
The Gilded Age Filming Locations, Troy, NY
See the
before and after
pictures of the buildings, businesses and landmarks that went from Troy, NY in 2022 to Manhattan in the 1800's. All of this in preparation for HBO's
The Gilded Age
Season 2.
Does Uncle Sam Have Two Gravesites In Troy?