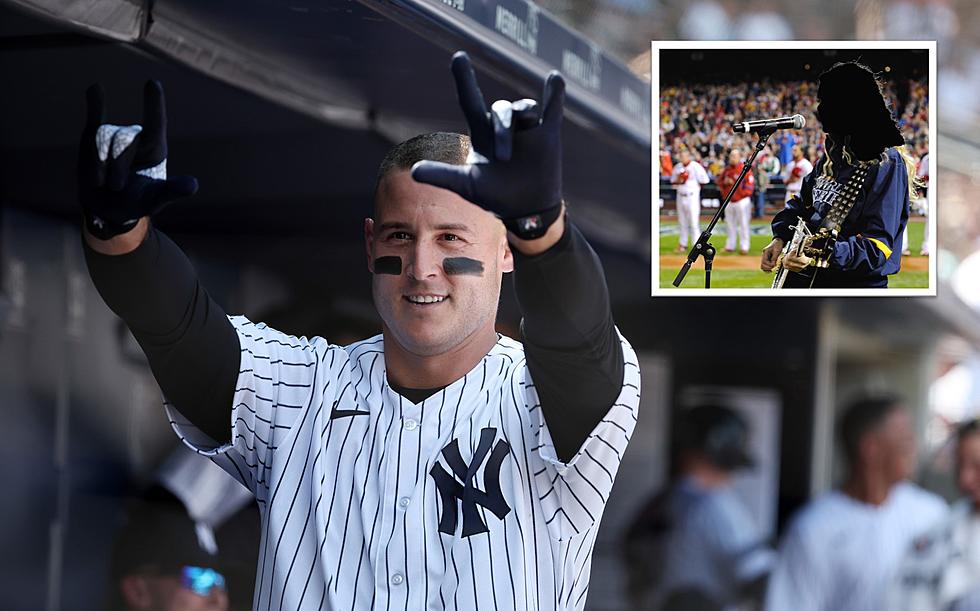 New York Veteran Credits International Icon for Breaking Bad Slump
Getty Images
Anthony Rizzo had a monster afternoon in The Bronx on Sunday.
The veteran first baseman went 4-for-4 at the plate, recording more hits against the Royals in one game than his last seven games combined. He also hit a home run, his first since the end of May. His offensive performance powered the Yankees to a win, and a series sweep, against Kansas City at home.
So, what was the reason for Rizzo's somewhat-surprising breakout performance? You can thank Taylor Swift for that.
No, really.
---
NY Yankees' Vet Anthony Rizzo Credits Taylor Swift for Massive Sunday Performance
A story from The New York Post and other outlets shared the unique comments that came from New York Yankees' first baseman Anthony Rizzo after his team's win on Sunday afternoon.
In the wake of his massive performance at the plate, Rizzo was asked about his decision to change his walk-up song. His response was absolutely priceless:
Here's what I love about this quote from Rizzo most. It's not just that he changed his walk-up song to a song by Taylor Swift, and he immediately swung the bat better on Sunday. No, it's a far more nuanced reason than that.
Duh!
Rather, it's Taylor Swift's popularity, and how that popularity has STIMULATED LOCAL ECONOMIES that made him swing the bat like Babe Ruth on Sunday afternoon. It's the perfect answer to a relatively simple question, and is another in a long line of reasons why Anthony Rizzo has been a fan-favorite for his entire career.
Now, two questions must be answered. Will Anthony Rizzo keep this new walk-up song for the remainder of the season. And, when Taylor Swift's world tour concludes, will the song lose it's magic?
More to come on this crucial, Earth-shattering topic.
Smile! 25 Celebs You Didn't Know Were at NY Yankees' Games
Yankee Stadium is packed with thousands of screaming fans for every New York Yankees' home game, and every now and then, a big celebrity will cheer them on, too.
Re-live The Glory Days with This Old Yankee Stadium Virtual Tour
The "Old" Yankee Stadium may be gone, but plenty of photos and videos of the classic ballpark still exist. Re-live its history and lore through this virtual tour.