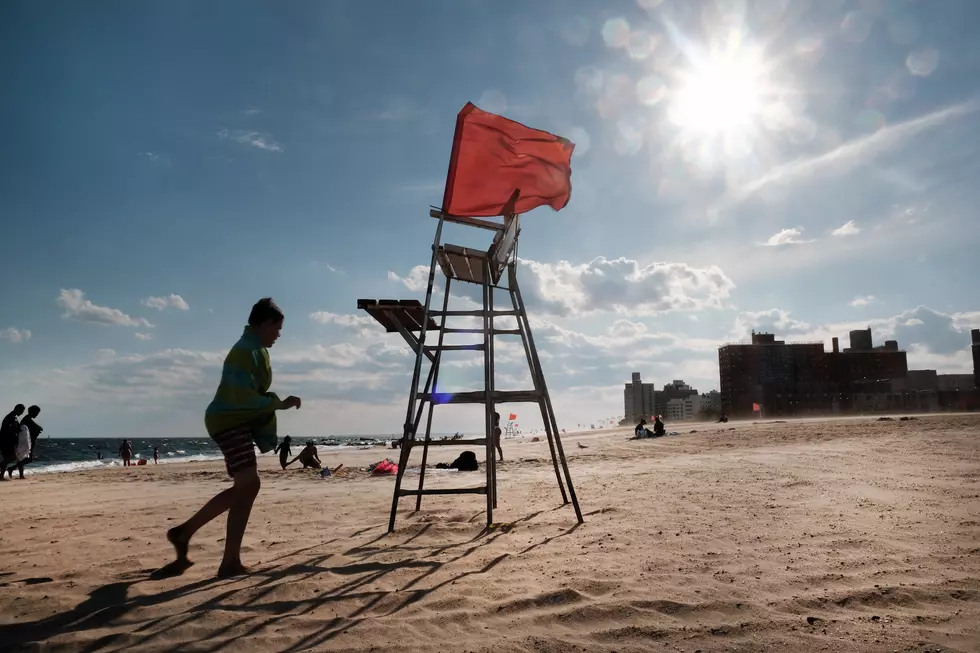 4 CNY Beaches To Visit This Memorial Day Weekend
Summer beach scene. Getty Images
This coming Monday is Memorial Day 2023, which for many places across the country serves as the kickoff weekend to tourism season. Americans across the state of New York and nationwide are preparing to flock to the nation's coasts for a weekend at the beach, as well as local lakes and bodies of water for a place to relax and cool off.
If you're like me and enjoy a beach getaway, I've got 4 beaches in central New York for you to check out and take a dip that are open this weekend!
---
1. Sylvan Beach
Location: 3100 Vienna Rd, Sylvan Beach, NY 13157
An amazing summer getaway spot, Sylvan Beach is your go-to location for picturesque views and a beautiful, well-kept beach. The surrounding village of Sylvan Beach is bursting with a plethora good restaurants, natural scenery, and things to do.
---
2. Verona Beach
Location: 6541 Lakeshore Rd, S Verona Beach, NY 13162
Nestled into Verona State Park, this beach on the Oneida Lake is surrounded by biking and hiking trails, camp grounds, and playgrounds, making it the optimal summer spot for the whole family. There's something there for everyone!
---
3. Glimmerglass State Park
Location: 1527 County Rd 31, Cooperstown, NY 13326 *opens Saturday 5/27*
Situated on the Otsego Lake, this beach is picturesque with mountainside views, and a perfect spot for kayaking. It is kid-friendly and well-kept, and the perfect spot for exploring nature at its finest!
---
4. Delta Lake
Location: Delta Lake State Park, Westernville, NY 13486
This state park on Delta Lake features natural attractions for the whole family! With camping areas, hiking trails, and picnic tables galore alongside the lake's breath-taking beachside views, this beach has room for everyone!
Top 10 Notable Beaches In Upstate New York
Beaches in Upstate New York offer you the perfect escape during the summer months. What are the top beaches in all of Upstate New York to check out and enjoy?
We decided to ask
ChatGPT
to highlight 10 of the best beaches in Upstate New York. Here's the list that ChatGPT provided to us:
See Which New York Beaches Made America's Best Beach Towns
A trip to the beach when the weather is warmer is always incredible. Maybe this year you can visit one of these 14 in New York State that were the Top Rated in America.
WalletHub
compared 191 cities across America to find the best beach towns. Here's how they determined the winners:
WalletHub compared 191 cities across 62 key indicators of livability. We split our comparison into two categories, towns located by the ocean and by lakes. Our data set ranges from housing costs to share of for-sale waterfront homes to quality of beach water."
Here's a look at how New York scored:
Photos Of Sylvan Beach Amusement Park's Huge Exciting Restoration
One of Central New York's classic staycation destinations has to be Sylvan Beach, and the Sylvan Amusement Park.
The
Sylvan Beach Amusement Park
was forced to close its doors in 2020 due to COVID-19. During that time, they took advantage of no guests and started a number of restoration projects. After the park closed for the 2021 season, the restorations have continued. Here's some of the photos of things to look forward to in the 2022 season.