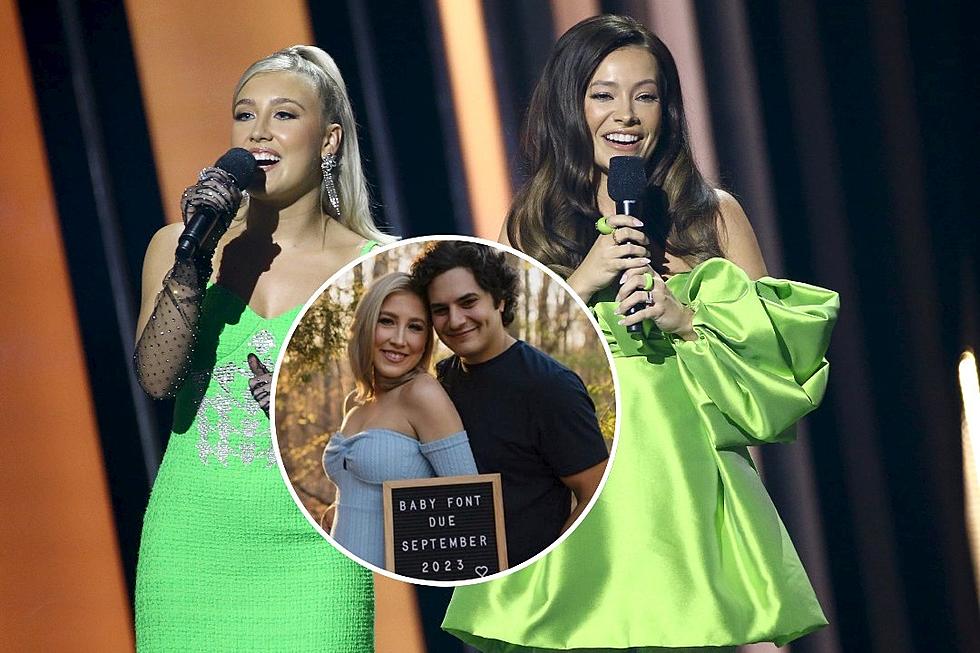 Maddie Font Spilled Her Pregnancy News to Taylor Kerr Before Telling Her Husband
Instagram / Terry Wyatt, Getty Images
Earlier this week, Maddie Font and her husband, Jonah, announced they are expecting their first child this year, a boy. The Maddie & Tae star has now revealed that her husband was not the first to learn about their bundle of joy — instead it was her best friend and bandmate, Taylor Kerr.
The two shared the story behind the moment she blurted out the news on social media.
"So now that the beans have been spilled and everyone knows I've got a bun in the oven, T was actually the very first person to know that I was pregnant," the mom-to-be recounts.
"I'm honored," Kerr adds, with her hand over her heart.
"She was coming over for a vision board party and Jonah wasn't home yet," Font explains, "And so I was like dying to tell somebody and I was gonna try to wait 'til Jonah got home so he could be the first and the I just couldn't."
"In pure best friend fashion," she adds, as Kerr emphatically states that she knew her friend was pregnant even before that moment.
Font also shares that her baby and Kerr could share the same birthday: Her bundle of joy is due in September, the same month Kerr was born in.
No matter when Baby Font arrives, it's almost a given he will be best friends with Kerr's baby, Leighton Grace.
Kerr and her husband Josh welcomed their first child, a girl, in January 2022. Leighton was three months premature and spent 53 days in the Neonatal Intensive Care Unit until she was strong health enough to go home. Prior to her arrival, Kerr spent a month in the hospital with doctors monitoring both mom and baby.
Meet the Country Babies Born in 2022
Many of country music's biggest stars have welcomed new bundles of joy in 2022. Find out which artists have expanded their family or are expecting babies this year.