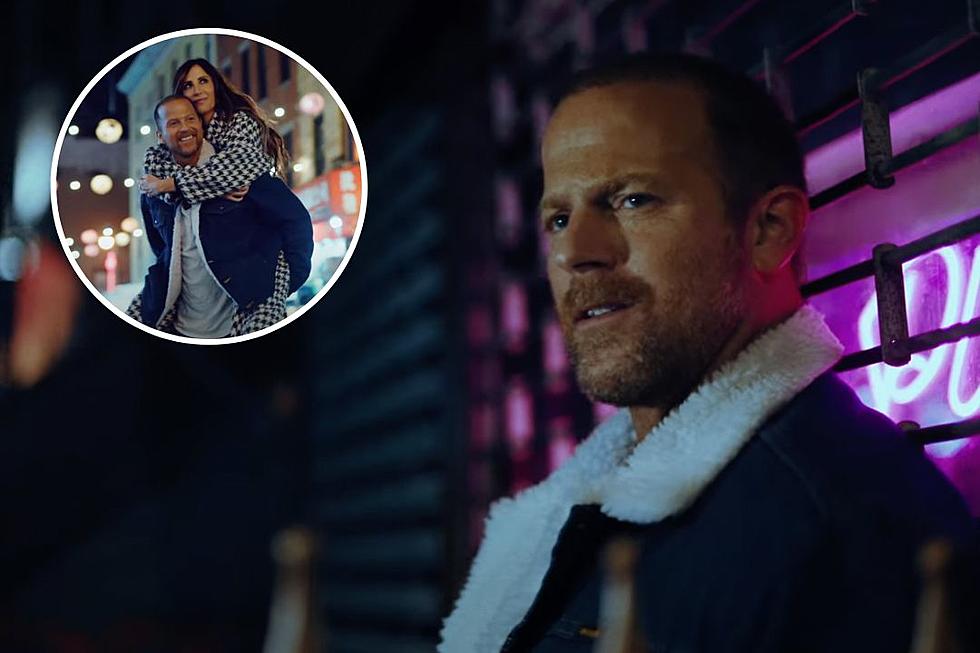 Kip Moore 'Damn Love' Music Video Tells a Bittersweet Love Story [Watch]
YouTube
Kip Moore chases love around New York City in the new music video for his recently released song, "Damn Love." The song — which is the title track of his upcoming fifth studio album — chronicles the highs and lows of love, and the fast-paced music video visually tells the story.
The clip opens on Moore (with a new buzzcut) standing alone in a subway station, looking contemplative. As the soft electric guitar of the song begins, so does the story of the video, and viewers find Moore and a love interest hand-in-hand, enthusiastically running out of a bar and down the street.
The adorable couple embark on various city adventures throughout the video: They walk the streets, sing at a karaoke bar, slow dance by the river and more  — all with the look of love on their faces.
The "Damn Love" video features a bittersweet feeling, though, and toward the end, the scenes of the happy couple are replaced with separate clips of the two alone. The female character even sheds a tear. While it's certainly up for interpretation, the video most likely was showing happy memories of a past relationship — therefore summing up the premise of "Damn Love."
The lyrics of the song unpack a heavy message about love while the music video progresses: "For the bees, for the birds / No surprise, it's a four-letter word / It'll heal, it'll kill, it'll hurt / I hope you're tough / Damn love." 
Some fans may recognize the female character in the video, as she is played by celebrity stylist Kelly Henderson. Henderson styles some of country music's biggest stars, including Moore, Dierks Bentley, Jordan Davis and others. She also hosts a podcast called Velvet's Edge.
"Damn Love" will appear on Moore's forthcoming album of the same name, out April 28. The album was produced by Moore and the Cadillac Three's Jaren Johnston, and it will deliver 13 brand new songs.
Country Music's 50 Best Breakup Songs
When your heart is hurting, country music has the right song for you. Check out the best country breakup songs of all time, from Kenny Chesney, Randy Travis, Dolly Parton, Keith Urban and more.