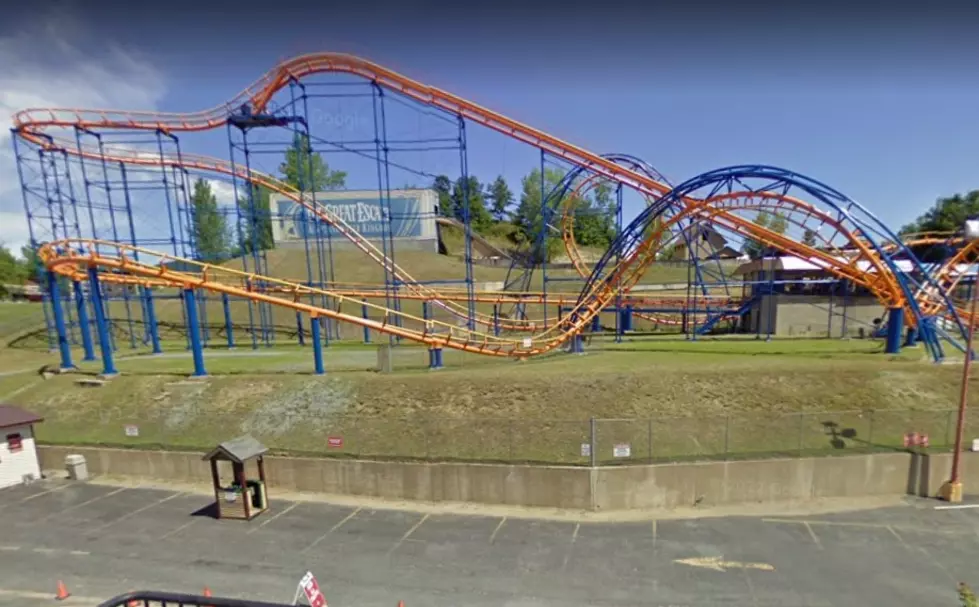 It's Official: The Great Escape Will Not Open This Year
Credit: Google Maps Streetview
While the state still has not offered guidance on how amusement parks can reopen, the Great Escape has decided to focus on 2021.
For amusement park fans, while not a surprise, this is still certainly disappointing news. According to a Post Star story, the Great Escape informed season ticket holders on Friday they will not be opening in 2020. Season passes for 2020 will be good next year, as will "pre-purchased tickets" according to the report. New York has still offered no guidance on how or when amusement parks could reopen.
As we get in to fall, this has to be super disappointing for fans of the Great Escape. While the rides in the park probably had a slim chance of reopening this fall, there are other Six Flags theme parks that have opened for some of their fall and Halloween activities with proper social distancing protocols in place. When I read this recently, I was hoping as a Six Flags park the Great Escape would be able to do the same.
There have been so many guidelines as far as what can and cannot reopen during the pandemic, but one of the more puzzling has been that amusement parks have not been able to reopen on any level. While other businesses and attractions have made concessions to safely open, one has to wonder why the Great Escape has not been able to do the same. Especially after putting together a safety plan earlier this year, according to the Post Star report.
While there may be a good reason for some of these inconsistencies with reopening guidelines, on the surface why some businesses can reopen and others cannot does not always add up.
Enter your number to get our free mobile app
CHECK IT OUT: These words were born in the '80s