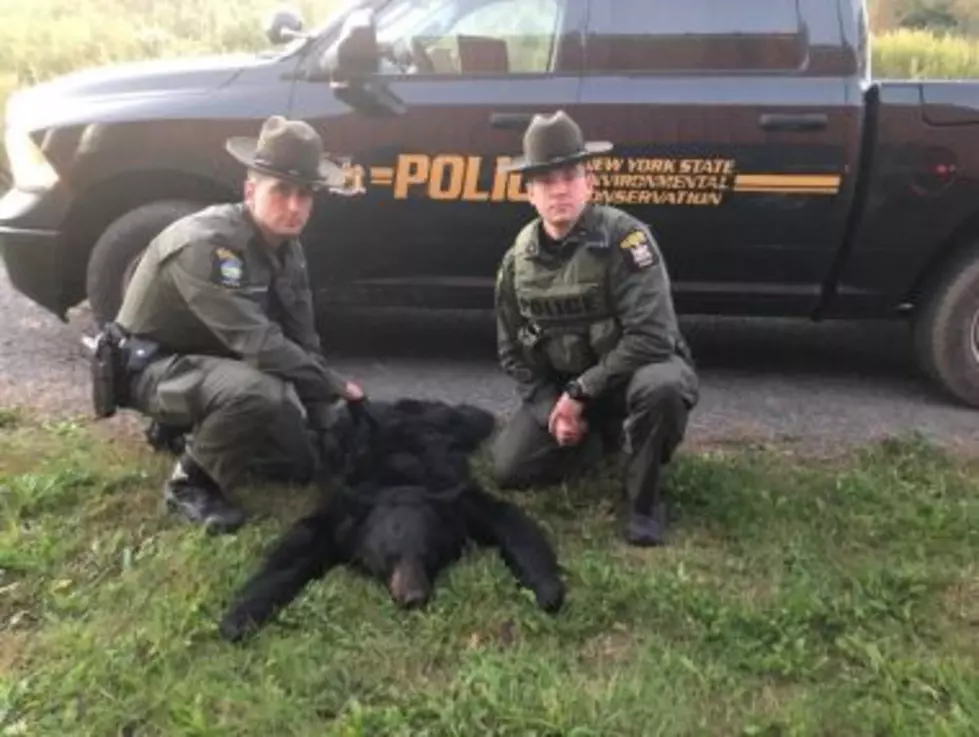 Illegal Kill In Upstate NY! Hunters Charged After Killing This Momma Bear!
dec.ny.gov
According to the New York State DEC, you are currently allowed to hunt black bear through much of the state as long as you are bow hunting. In the Hudson Valley, for example, you aren't currently allowed to use a Crossbow and regular hunting season does not begin until November 19th in most places. So, how did this group of hunters in Ulster County end up with a black bear kill without bow hunting?
This particular group of hunters allegedly killed a black bear by baiting the bear, using a crossbow and eventually a shotgun. Not cool.
Earlier this month DEC Officers received reports coming from the town of Rochester, NY regarding a local hunter. The complaints suggested that this hunter illegally baited and shot a bear and then proudly posted the kill on social media.
The complaint was called in to New York State DEC offices and State Rangers investigated. Here is what they discovered.
Environmental Conservation Officers Walraven and Johnson learned that a local hunter lured the bear with a pre-established bait pile of trash and garbage. Once the female bear appeared, looking for food, the hunter shot the bear with a bow and then teamed up with 2 accomplices to track the bear. Once this group located the injured bear in the woods they killed it with a shotgun.
The DEC Officers seized the bear's hide and meat and issued the hunter several tickets. Here are some of the charges:
Unlawful take of black bear
Hunting with the aid of a pre-established bait pile
Possessing a firearm afield during the special archery season
Hunting with a revoked license
Stars We Lost in 2022
See the famous icons we have had to say goodbye to in 2022, below.
The Best Movies To Watch With Your Family Over Thanksgiving on Netflix
Home for the holidays? Need something to watch? Here are our Turkey Day recommendations for the whole family.
New York Turkey Farms!
Get your Thanksgiving turkey at a local New York farm!