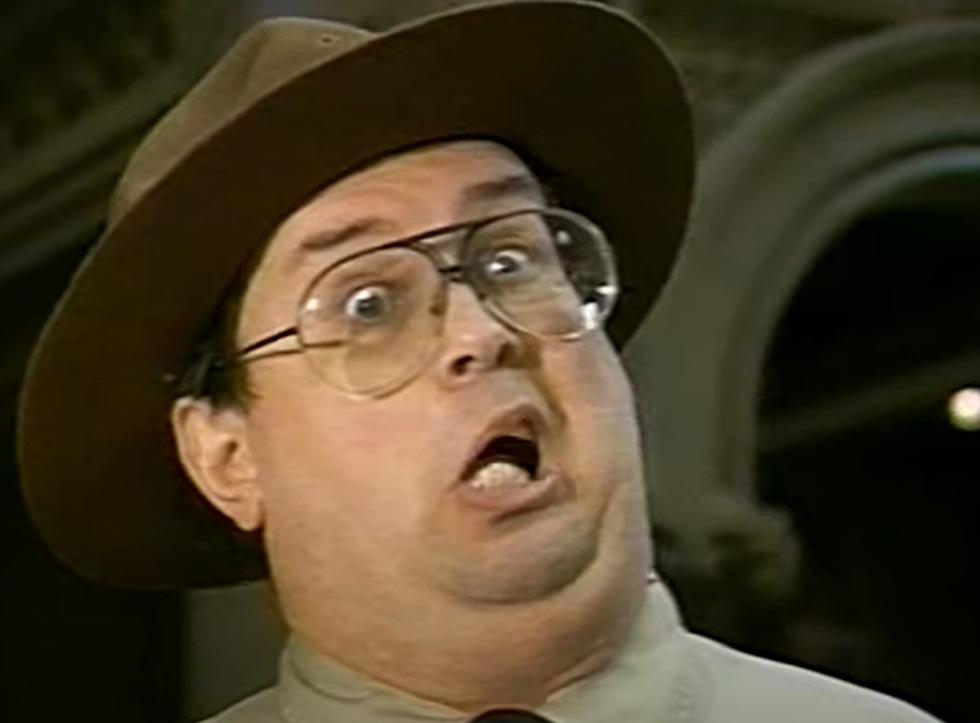 Iconic Capital Region TV Personalities from Years Past
YouTube
Personalities come and go, and some stand the test of time. Here in the Capital Region, we've had some really memorable ones.
1. Tire Warehouse Guy
You couldn't turn on local TV in the 90's without seeing a commercial for the Tire Warehouse. The dude with the mic (I think his name was Kevin) was their spokesperson. This brilliant commercial is circa 1994 and an obvious parody of the Nancy Kerrigan-Tonya Harding debacle that preceded that year's Olympics.
2. Mr. Food
Ooh it's so good!
Mr. Food's TV run went from the late 70's into the early 2000's. Art Ginsburg was a native of Troy and began his TV career on Channel 6, eventually going national and landing affiliates all over the country.
3. Yolanda Vega
Absolutely beloved not just in the Capital Region, but all over New York State for her unmatched enthusiasm in announcing the night's winning lottery numbers since the early 1990's. She retired in January 2022.
4. Billy Fuccillo
Huuuuuuugggggge
He passed away in 2021, but his legacy lives on. Billy Fuccillo owned dozens of car dealerships in the Capital Region and New York State. It was near impossible to turn on the TV for 15 minutes and not catch one of his ads.
5. David Allan
Singer, songwriter and TV and radio host, David Allan has been on the entertainment scene in the Capital Region for decades. In the 60's and 70's he hosted the locally produced Pick-A-Show game show on WRGB . Allan also released original music throughout the years, you can grab an autographed copy of his Town and Country album on ebay.
6. Justin Resnick
...And on Central Avenue in Colonie where Air Tite Business Center rrrrrrripped our sign down
Remember the guy in his pajamas selling mattresses? That was Justin Resnick. In addition to selling mattresses, he was famous for calling out another business, Air Tite Business Center, for tearing down his store's Central Avenue location's sign. He was all over TV in the 90's and into the 2000's until he sold the business in 2007.
7. Ranger Danger
Ah Yeah
Saving the best for last, Ranger Danger hosted afternoon cartoons as part of the Fox 23 Kid's Club in the mid 1990's. The very accident prone Ranger would take us on a different Capital Region adventure every week, which would always end in disaster with his trademark 'Ah Yeah'. Ranger was as entertaining for adults as he was kids.
Famous People With Ties To The Capital Region
Saratoga Race Track and Celebrities
Here are some celebrities that spent some time at Saratoga Race Track