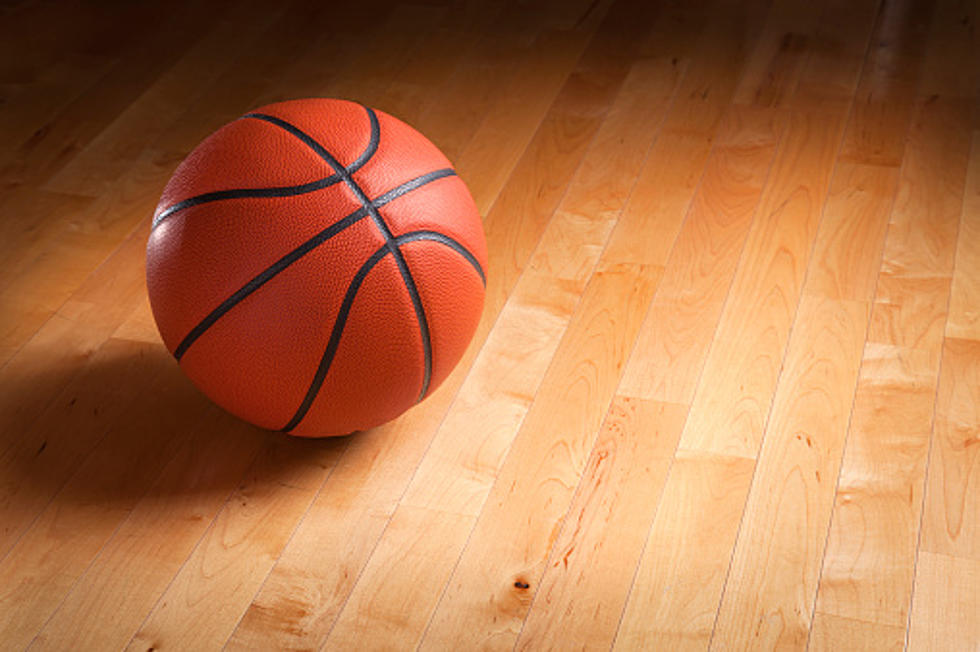 HS Students Banned From Upstate New York Girls Hoops Game
Getty Images/iStockphoto
Part of the fun of participating in high school sports is when your friends can come and see you play in the games. Unfortunately, incidents and accusations involving racist behavior prohibited student-athletes from having their classmates at their semi-final playoff game on Thursday. Several times in the past few weeks incidents involving New York based high schools were involved in racially based events.
According to a report by cbsnews.com February 11th involving a boys varsity game at Pearl River High School vs. Nyack High School. Both are located in Westchester County. The report said that Pearl River superintendent acknowledged that some of his students made "monkey noises" while Black players for Nyack High School shot their free throws. Apparently, it happened at least three times.
"It's tough because when you hear those sounds, you know the purpose of those sounds, you know it's meant...it's not meant to be nice," Nyack varsity basketball coach Ethan Smith told cbsnews.com. "I was in the game, I was focused, but obviously, I hear things coming to my ears 'cause, I heard the background noise. I was very surprised by it. I was very shocked," Nyack player Kameron Kukielczak said.
Another incident occurred last week just south of the Capital Region. As reported by Stephen Haynes of poughkeepsiejournal.com, an Upstate New York high school banned students from their semi-final playoff game on Thursday because of a racially based incident. The event happened at Our Lady of Lourdes High School, which is in Poughkeepsie. It was during their quarterfinal win over Ossining on February 28th that the report claimed that "the name of a Mexican food was shouted as Isabella Florez, a Hispanic player on the Ossining team, was shooting free throws." As a result, students were not permitted to attend March 3rd's quarterfinal game at Our Lady of Lourdes High School.
This is a lose-lose situation. If players are doing this and the coach knows, that isn't a good coach. I had a youth coach say to me once, this is the same thing that we used to call 'teasing,' now it is racism. In some ways he is right. No race, religion or relative was out of bounds 30 years ago for a joke, even on mainstream television. So, I said to the coach, 'so when they tell you that you can shoot beyond the 3pt arc and get 3 points, do you still teach your players that it doesn't exist like 50 years ago?' Rules change. People change. It's a parents job to teach kids right from wrong. Teachers and coaches are there to reinforce the established rules. You have to teach your players the rules or this happens again.
The Capital Regions 10 Best Breakfast Restaurants [RANKED]
From an omelet with homefries to waffles to a stack of pancakes, these are the 10 best local restaurants to grab the most important meal of the day - breakfast!