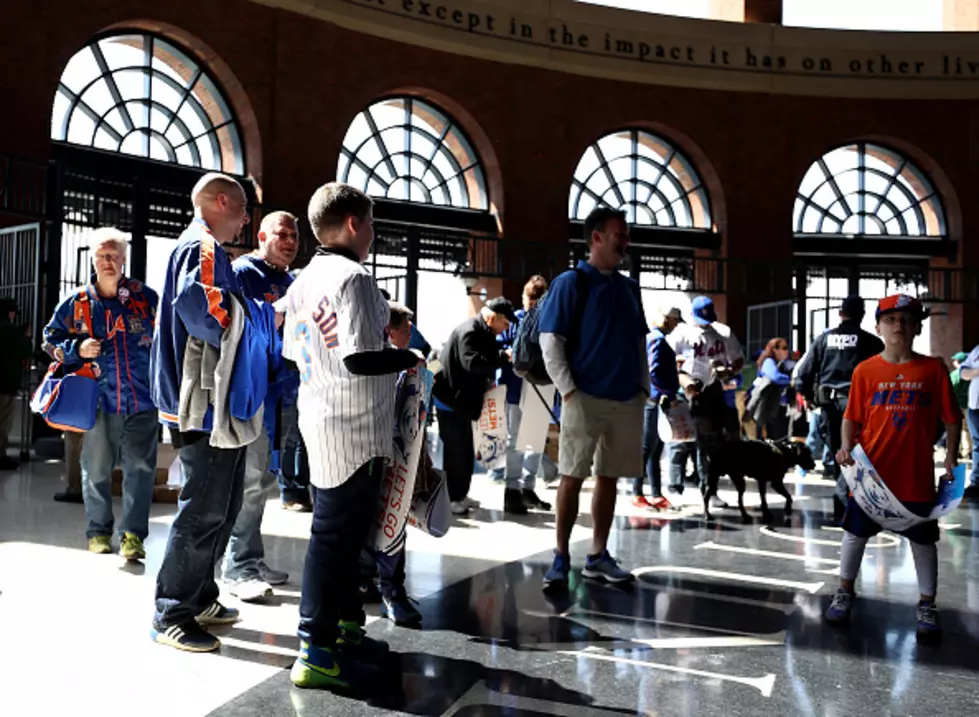 Do You Care If The NFL or New York Mets Scan Your Face?
Getty Images
In the never ending pursuit to get fans in the stadium faster and more efficiently, the New York Mets joined the Cleveland Browns, among others, and began scanning your face, as you enter Citi Field. Beginning at the start of the 2022 season, billionaire owner of the Metropolitans, Steve Cohen expanded an optional, facial-recognition ticketing program at the entrances of Citi Field. The hopes are that you'll get in the gate faster but some fear that there could be other dangers.
Cohen has not been shy about his desire to invest in technology that will help the team perform at a top level. In addition, there is a similar desire amongst owners to use technological advancements to improve the fan experience. Most concession stands at Citi Field and Yankee Stadium are cashless, as they are at many stadiums in the NFL including MetLife, the home of the Giants and Jets.
According to sporttechie.com, the Mets have partnered with a facial recognition software company named, Wicket. Currently, all main entry gates at Citi Field have Wicket machines to scan fan's faces to confirm their ticket info upon entering the ballpark. With Wicket, fans can upload an image of their face, plus their ticket's barcode prior to a game. Wicket's software scans the face and matches it with the entered ticket information. This allows entry without the fan having to show a printed or mobile ticket, theoretically, enabling lines to move faster.
The Mets were the first Major League Baseball team to use the technology. Sportechie.com, said Wicket's ticketing system has also been used by the Cleveland Browns and Columbus Crew, of the professional soccer league. Staff at Citi Field uses Wicket's facial scanning to gain access to high-security areas such as the stadium's clubhouse and front offices. The system was reportedly tested by being used to confirm the identities of players as they entered Citi Field.
Some fans have voiced concerns about the facial recognition technology. Soon, teams will know every fan, sitting in every seat. No longer will there be that anonymous fan that throws something on the field. That's a good thing, right? Now a private company, owns your facial scan, your address, your credit card number, as well as some ballpark spending and eating habits. When you think about it, that is an awful lot of information for private company to possess without severe restrictions. How much would that be worth to other companies or to criminals? Certainly enough to try to sell or steal. Just throwing it out there.
These are the Capital Region's Best Colleges, Ranked
School is in-session in the Capital Region, both in grade school, and at the collegiate level, and a new study has called these colleges the best in the area in 2022.
The 10 New York Giants You Need To Know In 2022
The New York Giants roster is thin. New general manager, Joe Schoen and new head coach, Brian Daboll need these key players to perform well to in order to improve upon last season's dismal 4 win campaign.