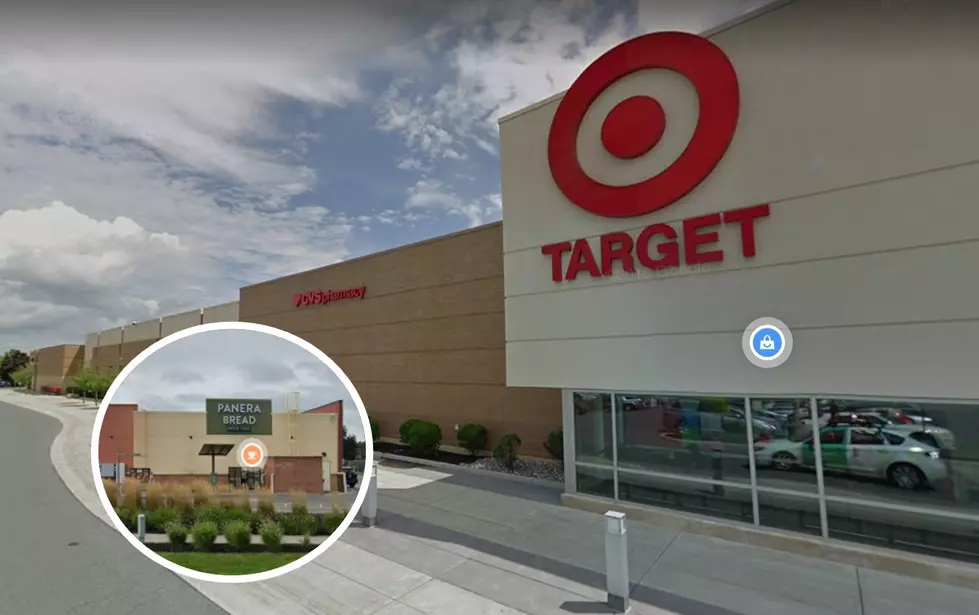 Caught Looking! Two Kids Rob Upstate NY Target, Forget to Hide Loot
Google Maps
Committing a robbery, and getting arrested, is bad enough.
But, committing a robbery, then going to a restaurant in the same plaza as the store you've robbed, then getting caught in the restaurant because you had the loot you stole on the table in front of you?
Yeah, that's worse, and according to a recent news report, that's what went down in Glenville, New York.
---
Two Juveniles Arrested for Robbery After Being Caught at Panera Next-door
According to a story from ABC News 10 in Albany, two unnamed juveniles were arrested in connection with a robbery that took place at the Target in Glenville, New York. The story reports that the two stole an estimated $8,000 in electronics from the story, and created multiple thousands of dollars worth of property damage in the process.
Police were called to the scene at 4:30 AM on Sunday, June 12th, and began to search for the perpetrators. Two separate video sources helped police confirm the identities of the perpetrators, and they were arrested later that morning.
So, I'm sure you're wondering, how did police apprehend these two in a matter of hours?
Well, I'm glad you asked. The story explains that the duo posted up at a nearby Panera, and that's where police found them. The robbers weren't hidden or undercover at the time, but rather, they were admiring the electronics they stole on their table at the time that they were found. Not only that, but when you look at the Glenville Target on the map, you can see...
...that the Panera they were more than likely arrested at, is DIRECTLY NEXT TO THE TARGET.
So, to sum up this crime in one sentence: two kids robbed a Target, went to the restaurant next to it, and laid their loot out on a table in plain sight, all while police were still actively looking for them.
Some things, folks, you just can't teach.
It's the Law! Did You Know These Ten Bizarre New York State Laws?
From selling pet hair, to not wearing matching jackets and pants, there are some weird laws in New York that residents don't know about. Have you broken these laws?
Ten More New York Laws That are Weird, But Somehow Still Exist
Some laws make sense, and others do not. New York has its share of laws that make sense, but a few others, that are out-of-touch, and just plain weird.