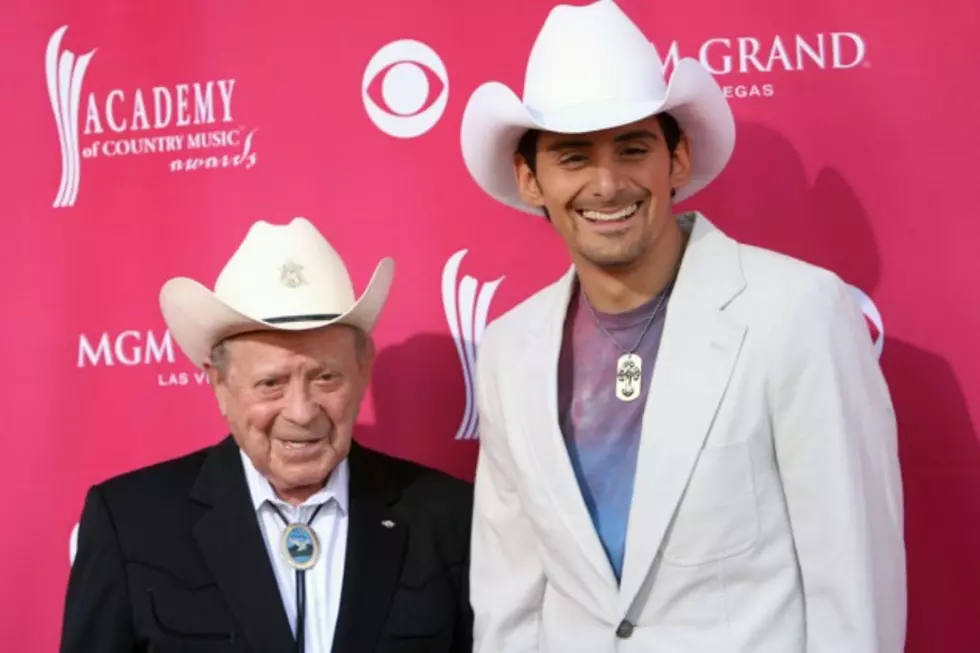 Brad Paisley Remembers Little Jimmy Dickens: 'We All Thought He Was Gonna Live Forever'
Michael Buckner, Getty Images
Paisley became friends with the Opry legend shortly after he arrived on the Nashville scene. He tells CMT that Dickens reminded him of his own grandfather, who passed away at age 65.
"I remember as a kid having a sense that he wouldn't be around that long," Paisley recalls. "He ate fried chicken and smoked cigarettes, and he was one of those guys who just looked like a grandpa every day: he was bald, and he wore glasses and slacks and Velcro tennis shoes. So when I got to Nashville and befriended Jimmy, I had that same feeling, that there was no way he had more than a decade left."
Dickens lived a lot longer than anyone expected, and it's hard for those left behind to believe he's gone.
"We all thought he was gonna live forever," Paisley says. "I mean, he lived 94 years, so I don't know how much more we could've asked of him."
He points to Dickens' legacy as something to aspire to, sharing some words from his private service. "Our preacher Mike Glenn said, 'All of you here today should be thinking about your own funeral,'" he recalls. "'Because if you live your life like you're planning that show, your last show, then that's a pretty good way to live.'"
Country Stars Pay Tribute to Little Jimmy Dickens at the Opry