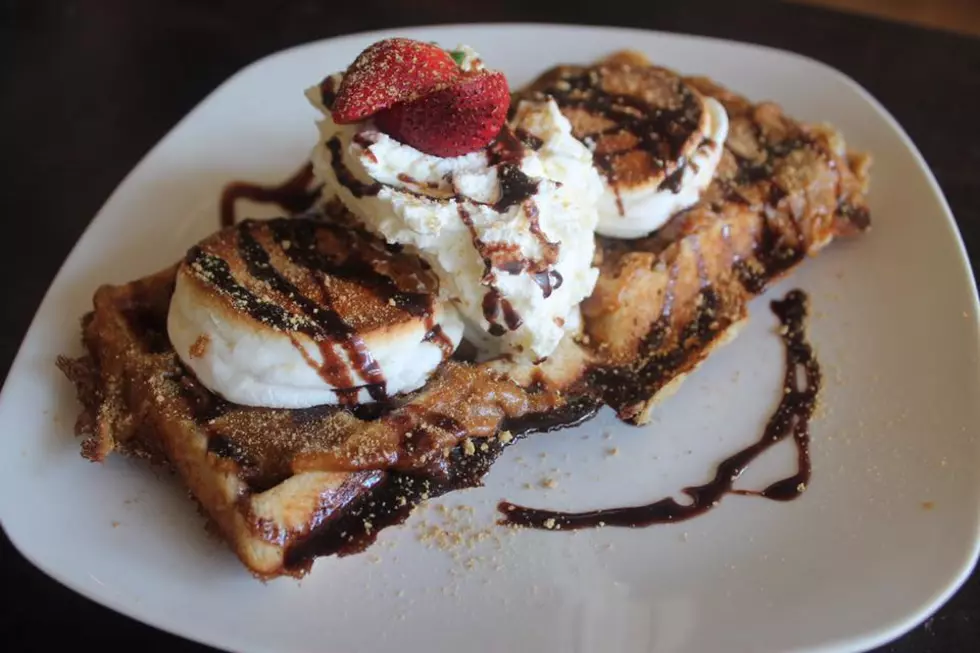 Ballston Spa Restaurant Has Best Waffles In New York State
Credit: Iron Roost Facebook Page
Love waffles? The best in New York are right here in the Capital Region.
It could very well be the ultimate breakfast dish: the waffle. It can stand alone with just butter and syrup, or you can take it over the top with all kinds of toppings. No matter how you like your waffles, a Ballston Spa restaurant was just named the best place in New York to get them.
Ballston Spa Restaurant Recognized For Best Waffles In NY
Insider named the best waffles in each state, and the Iron Roost on Front Street in Ballston Spa earned the honor for the Empire State. The Insider list is based on Yelp reviews for the best waffles in each state. So you know this is legit as the honor is based on how real diners feel about these waffles.
If you really want to see what makes the Iron Roost waffles New York's best, take a look at their menu. They have just an amazing selection of sweet and savory (Waffle B.L.T. anyone?) waffle options and this place really is all about great waffles. And any place that serves waffle sticks is an absolute winner in my book!
If you are looking for a great spot for breakfast, head on up to the Roost and try the best waffles in the state of New York.
10 Best Places For Breakfast in Saratoga County
When it comes to breakfast, close, convenient, and tasty are all key when you are waking up with a grumbling tummy. For Saratoga Country residents, all ten of these restaurants within the county's borders check off all 3 boxes.
The Capital Regions 10 Best Breakfast Restaurants [RANKED]
From an omelet with homefries to waffles to a stack of pancakes, these are the 10 best local restaurants to grab the most important meal of the day - breakfast!
See Schenectady's Best Breakfast Restaurants [RANKED]
Schenectady is pretty much the foodie destination of the Capital Region with plenty of great Italian restaurants, bakeries, greasy spoons, and so much more. Of course, that foodie recognition also means there are some amazing spots to get breakfast. So whether you are looking for a perfectly crafted omelet, a decadent french toast dish, or the fluffiest short-stack of pancakes drenched in melted butter and maple syrup, here are the top five breakfast restaurants in the Electric City according to
Trip Advisor.