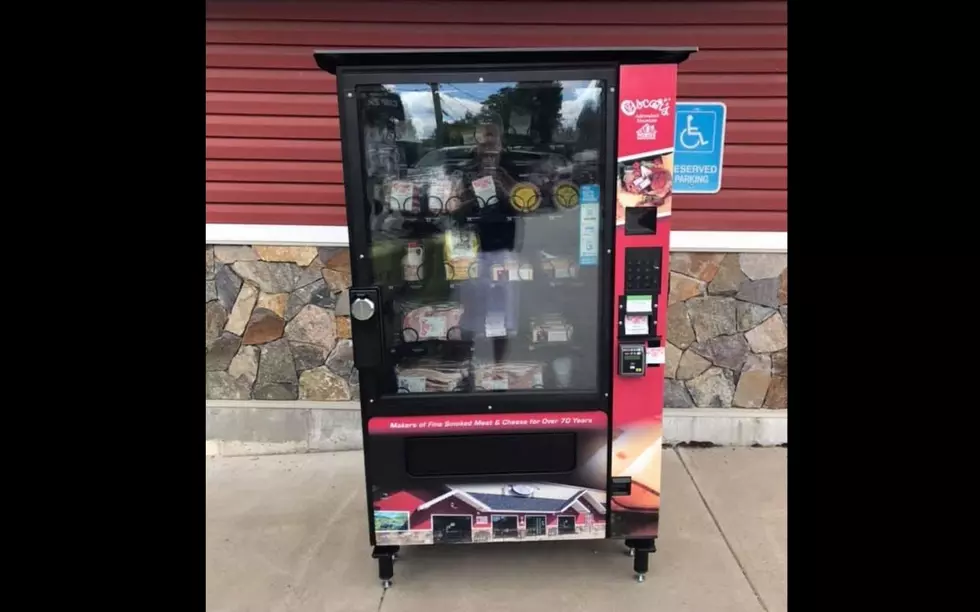 Bacon Vending Machine Arrives At Oscar's Smokehouse
Credit: Oscar's Smokehouse Facebook Page
This is pretty much the best thing since sliced bread. Actually, it's better.
We are talking about 24/7 access to the greatest of all the meats: BACON.
Now because of the geniuses at Oscar's Smokehouse, you can get your sizzle on whenever you want. Oscar's is a legendary local institution and Saratoga Living is reporting you can now buy bacon, sausage, cheese and more from a refrigerated vending machine. at their Warrensburg location.
If you visit their Facebook page, you can see some photos of the glorious site:
The machine is right in front of their building, and according to Oscar's Facebook "It's filled with some of their customer favorites like Hickory bacon, 3-year-old cheddar cheese, More Than Mustard, smoked pork chops and many more."
So imagine, if you will, when you get that next 3 a.m. urge for something greasy. If you live in the Warrensburg area or are visiting, all it takes is a short drive and a swipe of a credit card to grab fresh, wonderful, tasty bacon. Like I wrote above, it's the greatest thing since sliced bread. And how are these vending machines not everywhere at this point?
Well good news: there are some closer to us!. Saratoga Living says Oscar's got the vending machines going first at the new Adirondack Welcome Center on the Northway just past exit 17.
Can you say mini road-trip?
Enter your number to get our free mobile app
CHECK IT OUT: See the 100 most popular brands in America