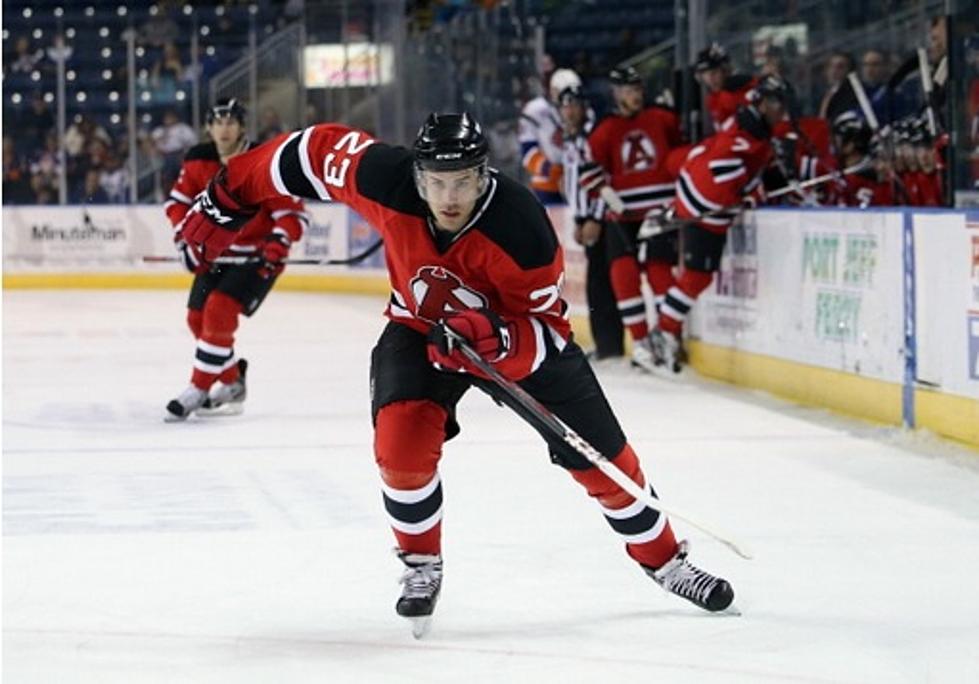 Albany Devils Moving to Binghamton?
Getty Images
When I think "Capital Region", one of the things that comes to mind is of course, is the Albany Devils. However, are they really moving to Binghamton?
According to the Times Union, the deal is in the works and the Albany Devils could be announcing that they're officially leaving  after a meeting with the AHL board in Pennsylvania this Sunday.
If the Devils leave Albany they will be moving from the Times Union Center in Downtown Albany to the Floyd L. Maines Veterans Memorial Arena in Binghamton, New York and will replace an affiliate from Ottawa.
This means that the Devils will be going from a venue that holds around 15,000 to a venue that holds about 4,000.
How do you feel about this change? Do you think that this change could hurt the Devil's franchise or could it hurt the City of Albany?
This change wouldn't take place until next year's season.I better get my Devils jersey and catch a game while I still can.