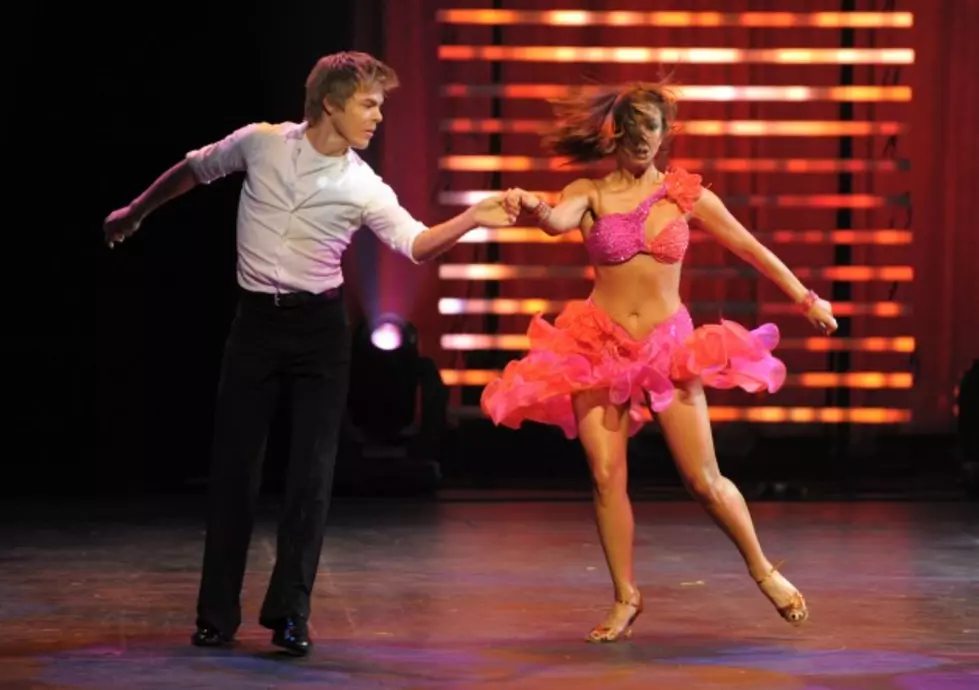 Albany Area Kids Enjoy 'Dance Crazy' Group
Getty Images
We already know that Country Line Dancing is still popular in the Albany, New York Area, but did you know that ballroom dancing is also seeing a big boost amongst the younger generation?
We recently talked with Ann Palin, President of Dance Crazy about the program's overwhelming success.
Dance Crazy, a registered 501c3 non-profit, is beginning its 8th year teaching 4th & 5th graders ballroom dancing.  Students are taught by professionally trained ballroom instructors in 1 hour classes twice a week, for 16 weeks after school, from January through May.  They are taught 6 dances – waltz, fox trot, tango, rumba, cha cha, & swing.  The school program concludes with a competition between the schools.
The program was started locally by a group of ballroom dancers.  It was based on Dancing Classrooms, a NYC program that was portrayed in the documentary "Mad Hot Ballroom" and modified to accommodate the resources available in the Capital District.
A few years ago we started an alumni program for 6th, 7th and 8th graders who have been through the 2 year school program and who want to continue with their dance training.  This is our Alumni Performance Team.  Mayo Alanen, our Artistic Director from NYC, and Amber Woerner, the team's local dance coach, choreograph very specialized routines for them to perform.  Mayo has appeared on "Dancing with the Stars" and developed the syllabus that is used to teach the 6 dances in the  school program.
How do you feel that dancing enhances a young person's life?
First, it gets them moving.  I like to think this helps, even in a small way, in the fight against childhood obesity.  It's 2 hours a week they're not sitting in front of a TV, XBOX or some other "tech-box".  Some of the elementary schools have started having dances for the students and invite the parents to see what the kids have learned.  It's a skill and talent they'll have all of their lives.  Some local high schools and colleges have ballroom clubs.  The RPI Ballroom Team has been especially supportive of our program.  The feedback I get from parents and teachers is amazing.
Second, we focus on their social interaction with each other.  They must respect one another and are taught how to properly ask someone to dance.  Behavior problems are not tolerated.  While it's not the main focus of the program, teachers do touch on the subject of bullying.  Initially, the boys and girls are a bit apprehensive about dancing together.  After a few classes it's apparent their self confidence and self respect blossoms and they are so enthusiastic to learn new steps and dances. The Alumni Team signs a code of conduct.
Do you feel that 'Dancing With The Stars' created this buzz for ballroom dancing?
We rely on funding from grants, corporate sponsorship and individual donations.  The economy has impacted donations to the foundations that support kids programs.  We've received grants from the Ronald McDonald House, the Stewarts Holiday Match program in the past.  The Hilton Garden Inn in Troy has also been a very generous supporter of our program.  With the deep cuts to schools, they are no longer able to contribute to a portion of the expenses incurred by the school program.
We provide dance wear for the May competition and for the Alumni Performance Team, including ballroom dance shoes.  The professional dance instructor costs Dance Crazy $1600 per school for 16 weeks of instruction.  The success of the fundraiser gala is essential to funding the 2013 program.
How can a young person join 'Dance Crazy?'
Through their school.  I will be recruiting new schools for January 2013.  I've already had several schools express interest for next year.
Dance Crazy Presents
Phantom of the Opera
Fundraiser Gala
Saturday, October 13, 2012
Hilton Garden Inn
235 Hoosick Street
Troy, NY
518-371-5707
www.dancecrazykids.org