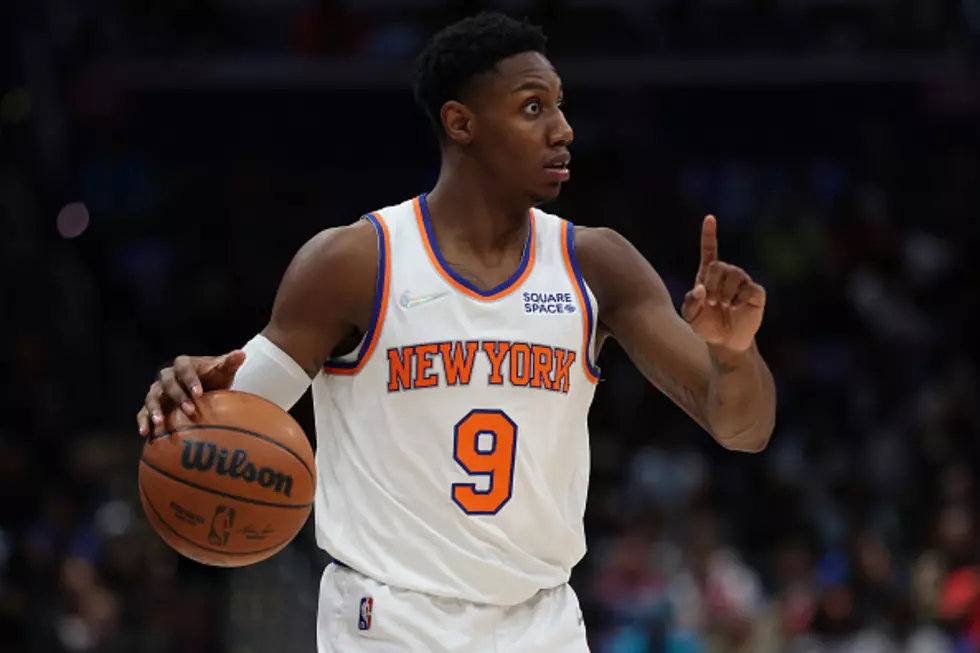 A First Time In This Century For The New York Knicks
Getty Images
If you said winning a championship, you may have to wait for another century. However, with the Donovan Mitchell trade with the Utah Jazz all but stalled, the New York Knicks are about to embark on some, well, not so good history. It appears that the Knicks are about to re-sign a first-round pick to a long-term deal for the first time this century. How that translates? The Knickerbockers have done a terrible job with their first-round draft picks...until now!
Not since former multi-sport star Charlie Ward in 1999 has New York extended one of their first-round picks. According to reports by ESPN's Adrian Wojnaworski Monday night, the Knicks will extend guard RJ Barrett to a contract worth $120 million for four years.
The Knicks President of Basketball Operations, Leon Rose, has spent months trying to acquire All-Star guard Donovan Mitchell from the Utah Jazz. RJ Barrett was a big sticking point for the Knicks. First of all, they did not want to include him in the deal and if they had to, they weren't giving Utah as many draft picks in the package. According to espn.com, Rose had reportedly set a deadline of Monday night to strike a deal or New York would move ahead with an extension for Barrett.
Because of salary cap implications, it would be very difficult for the Knicks to move Barrett after the extension were to be signed. The Toronto native was drafted 3rd overall by the Knicks in the 2019 draft out of Duke. The 22 year-old averaged 20 points with 5.8 rebounds and 3 assists in the 2021-22 season.
New York Animal Encounters
What do you do if you encounter these animals in the woods of New York?
Every Country Artist Performing In Upstate NY In 2022
We are set for a big year of Country shows in 2022, and here is a complete list of artists set to perform in 2022 in the Capital Region and all over Upstate New York.