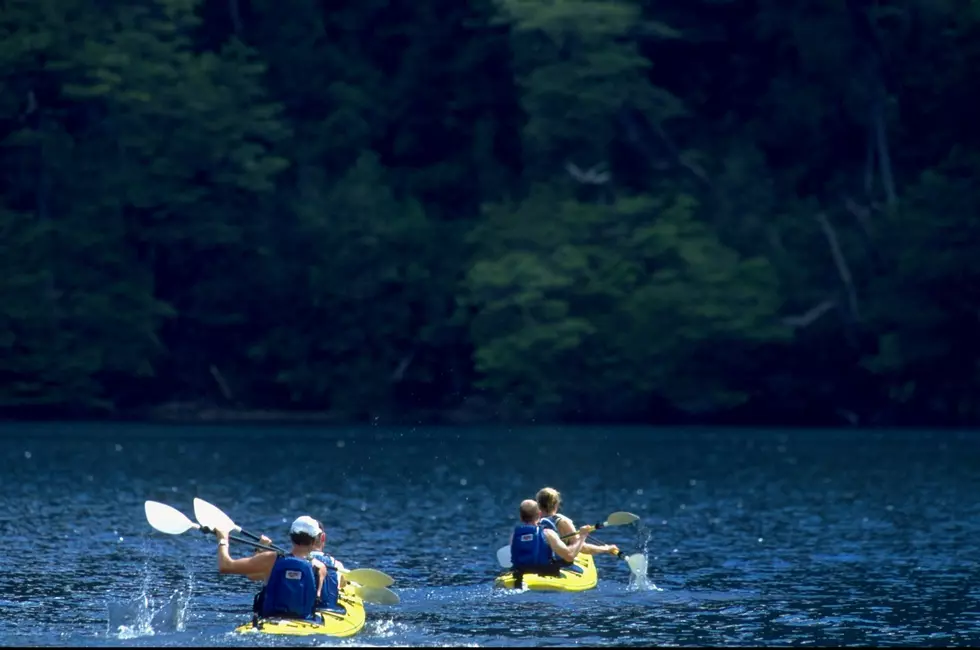 Ways To Spend An Unforgettable Day In Lake George
Getty Images
Growing up in Upstate New York, almost everyone has made a day trip to Lake George. When I was a kid, it was a summer weekly day trip to the Million Dollar Beach. It was always such a fun day from early morning arrival to get your spot at the picnic area, to jumping in the cold water of the lake then always ending the day with a walk through the village. Of course, that is not the only thing to do in Lake George. Over the years, there has been so much added to the area, that it might take more than one day to enjoy it.
Here are some must see and do activities for a fun-filled day in Lake George.
If you are an adventure seeker, Adirondack Extreme Adventure Course is for you. It's the first of its kind in the United States and it is in our own backyard. The largest adventure course that lets you choose your adventure level depending on your age and ability. Go with a friend or co-workers for a fun-filled day of activity. https://adirondackextreme.com/
Looking for something that is a little more grounded, how about grabbing a kayak and getting on the lake. Kayak Lake George offers daily and hourly rentals of kayaks and paddle boards. Get a tandem kayak for you and a friend to paddle on the lake and explore the beauty of the lake and surrounding mountains. http://www.kayaklakegeorge.com/
The Great Escape has been an area attraction for more than 60 years with over 135 rides for all ages. From thrill rides, family rides and kids rides, there is something for everyone. Want to take a break in between rides? Then catch some live family entertainment. From princesses to privates, from dance parties to sing-alongs, there is plenty of entertainment. http://www.sixflagsgreatescapelodge.com/
Even if you have made a trip to Fort Ticonderoga for a school field trip or have been before, it is worth going again. This historical site has been the center of 2 wars and 5 battles since 1755. Plan a morning or day trip to visit the museum exhibits, interact with historic trades staff, and participate in lively daily programs and special events and reenactments. Fun day for all ages with a little learning thrown in.https://www.fortticonderoga.org/
Looking for a restaurant to take in the beautiful surroundings of Lake George? Then make plans to stop by The Rooftop Cabana Bar & Lakefront Terrace. The Rooftop offers a panoramic view of Lake George with a wide variety to choose from their menu for lunch and dinner. Whether you are in the mood for a burger or a panini, deli sandwich or a salad there is bound to be something for everyone. While you are taking in the view, enjoy one of their famous "Frozen Island Oasis' cocktails. Kids can even join in with a smoothie of their choice. New this year, a retractable roof which allows for All-Weather Dining! http://surfsideonthelake.com/cabana-bar-menus/
Remeber, these 5 suggestions are just a handful of what Lake George has to offer. Explore, ask questions, talk to the locals and you will see these are just the tip of what adventures and fun lies ahead in the Lake George area to make your day an unforgettable one.