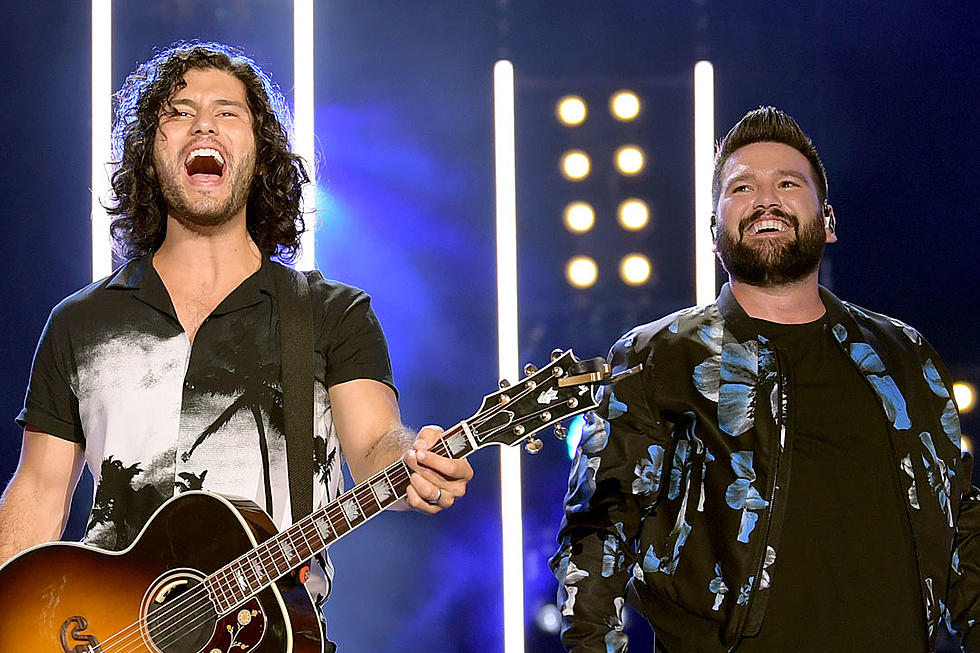 Matty's Shoo-in CMA Awards Picks
Jason Kempin, Getty Images
Most of tonight's categories are too close to call a clear cut favorite, but if I were a betting man, there are 2 winners who I feel will be shoo-ins.
Starting with Entertainer of the Year and really right on down the list of nominees for tonight's CMA Awards, it really is tough to pick the winners. So many great nominees are deserving of CMA wins, and anyone who walks away with a trophy tonight I truly believe will have earned the honor.
That said, I can't escape the pre-show ritual of making at least a couple picks and there are 2 awards who I feel have clear cut front runners to win. As I wrote above, all the nominees in the Vocal Duo of the Year and Male Vocalist of the Year categories are deserving, but there is a nominee in each category who I think are clear cut front runners to win.
Let's start with duo of the year. Dan + Shay win this one tonight, hands down. All the other nominees have had great years, but Dan + Shay have exploded over the last 18 months. Even at last year's awards show, the winner in this category Brothers Osborne thought Dan + Shay were going to win.
The other shoo-in to win, and I think you will agree with me here, has to be Luke Combs for Male Vocalist of the Year. Last year's winner Thomas Rhett is certainly deserving again and could take this one home, but I think this year it is Luke's turn. He has had huge #1 hit after huge #1 hit, and just like Dan + Shay, has become a huge star over the last couple years. You could argue there is not a more impactfull Country artist out there right now.
So there you have it, Lock it in. Dan + Shay wins Vocal Duo of the Year and Luke Combs Male Vocalist of the Year. And knowing my luck, it will be fun talking tomorrow about how I got these picks wrong. Either way – enjoy the show tonight!