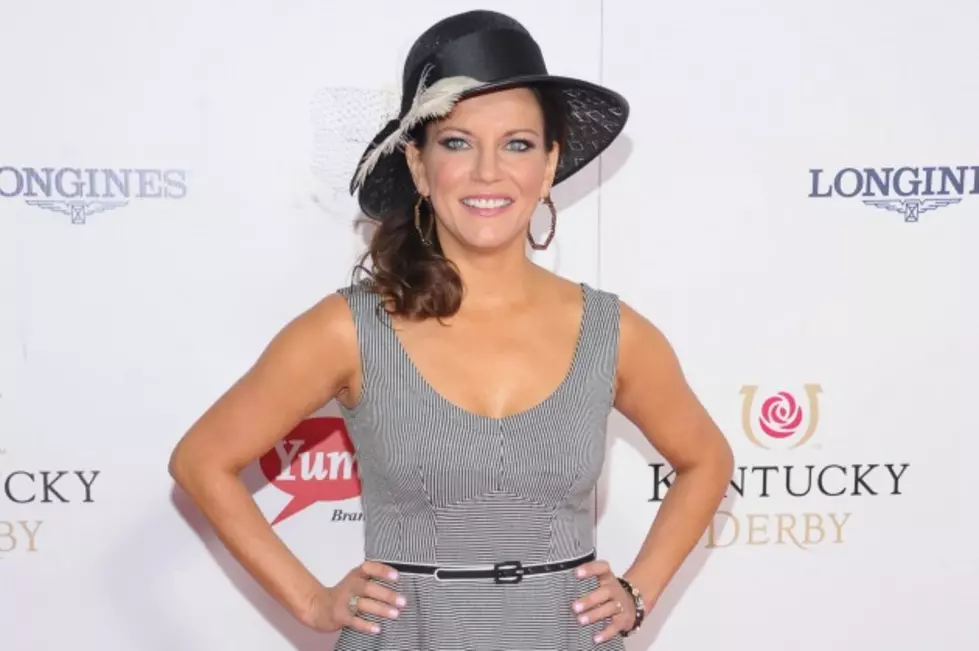 Martina McBride's Fans to Help Build New Playground
Michael Loccisano, Getty Images
Martina McBride is the kind of person who just wants to make the world a better place. The legendary country star harnessed the power of her national volunteer group, Team Martina, and partnered with a giving website called Crowdrise to help raise $20,000 for the Chastain Park Conservancy Playground in Atlanta.
Chastain Park is one of the largest parks in Atlanta, with more than one million visitors stopping by each year. The park's playground is the only one for miles, welcoming children from all neighborhoods and socio-economic statuses. Unfortunately, it's not very big.
In fact, usually only about seven kids at a time can be spotted playing together on the playground.
To help raise funds for an expanded play area that will include equipment for older children and equipment that is accessible to disabled youth, McBride has launched a SoundCheck For Kids campaign. By being one of the first 50 people to join the fundraising team through Crowdrise -- and drumming up more than $200 through your own fundraising page -- you can be eligible for a few awesome prizes.
For starters, McBride will invite the first 50 participants who raise at least $200 to attend the soundcheck before her September 28 performance at the Chastain Park Amphitheatre. Those same lucky folks will get to attend a pizza party with McBride before her show and get in a team photo with the country star at her soundcheck.
"This fundraiser goes to help kids in Atlanta have a safe and beautiful place to play, which is such an important part of childhood," McBride said about her fundraising efforts. "When I imagine the fun and memories this park will make for so many children and their families it's a great feeling. And Crowdrise has made it so easy to help by either starting a fundraiser to raise funds for the park, or by doing something as simple as just clicking a button to donate."
McBride will sweeten the deal for people who donate, too. Everyone who gives at least $15 is eligible to win McBride's personal copy of Pat Benatar's memoir. Those who give at least $25 will be entered to win the dress the country songstress wore at the 2013 Kentucky Derby.
"Team Martina is committed to making the world a better place through volunteering and connecting with others," the award-winning singer added. "It's a real community, and we are excited about growing it and having more and more people take part."
This latest charitable effort comes on the heels of Team Martina drumming up more than $40,000 for Vanderbilt's Ingram Cancer Center in Nashville. What a gal!