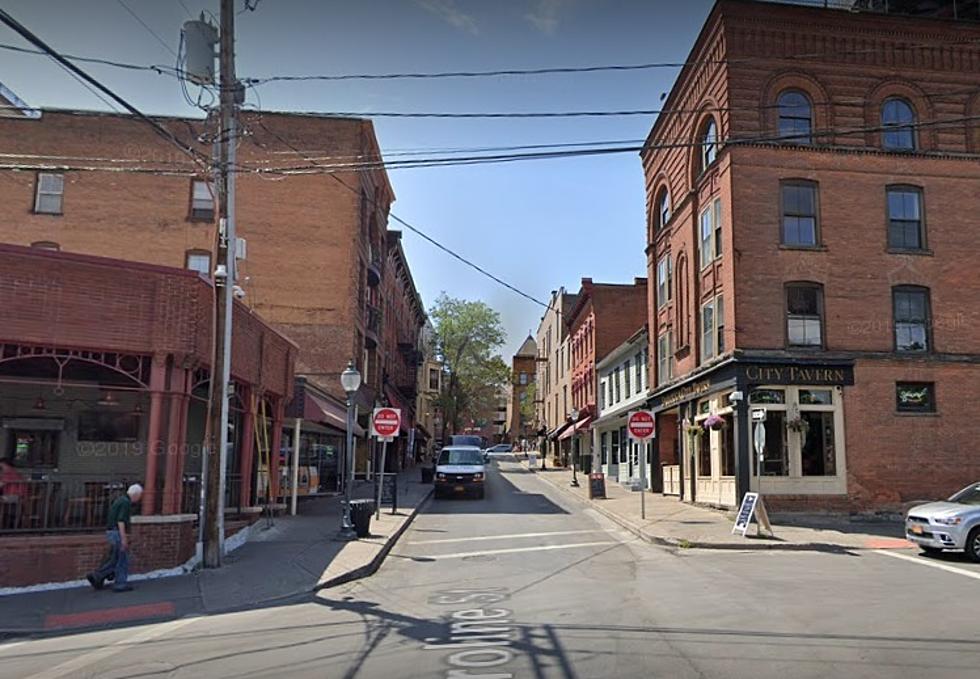 Concert Style Safety Plan Proposed For Saratoga's Caroline St.
Google Maps Streetview
As bar owners and city officials try to solve the recent security issues on Caroline Street, a new plan would put some familiar measures in place to improve safety.
Caroline Street a mini-SPAC? That is exactly what is being proposed to improve safety at the popular nightspot according to a CBS 6 report.
No, we are not talking about the actual venue, but the security measures used at the popular Spa City venue could be implemented on Caroline Street.
Officials Propose Blocking Off Caroline Street
After several recent safety issues and brawls, Saratoga Springs Safety Commissioner James Montagnino says the city is looking at a SPAC style security plan where the street would be blocked off and there would basically be security checks for bar patrons to gain access, similar to the wanding and bag checks that take place when you go into a SPAC show. Montagnini tells CBS 6 Caroline Street bar owners would back the plan. The report did not indicate any type of timeline to roll out the proposed measures.
It is unfortunate we are even at this point having to devise a safety plan for one pf the Capital Region's most desirable nightspots. That said, Caroline Street late at night on the weekends has always been a little bit of a crazy destination with so many bar-goers packing into that one small street. Blocking it off and putting security measures in place could help with the safety issues in the short term, and in the long term could make it just a better nighttime destination.
See 10 Must Visit Irish Pubs In The Capital Region
Whether it is for St. Patrick's Day or any time of year when you want to take in the Irish Pub experience for a pint and may some corned beef or shepherd's pie, these are the 10 must-visit Irish Pubs in the Capital Region.