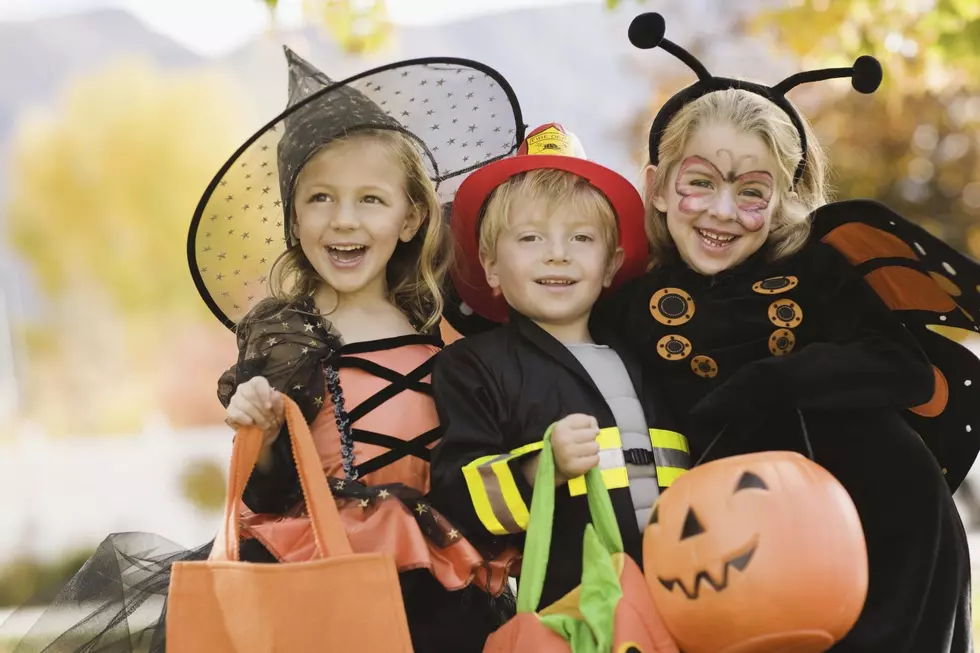 CDC Issues Capital Region Halloween Safety Guidelines
Jupiterimages
The CDC has released an interactive map showing risk levels in not only New York counties but counties nationwide.
Halloween is officially a go in Upstate New York, and it will be up to individual families how they celebrate. If you are looking for information about what activities will be safe to take part in, the Centers For Disease Control (CDC) has released a map of every country in the United States, which issues Halloween guidance based on that county's status when it comes to the coronavirus.
Outside of Greene Country, pretty all much all of the counties in the Capital Region fall under a "yellow" designation, which is the second-lowest of the CDC's four risk designations. You can see a full list of what the CDC says are safe Halloween activities here. For the most important activity, trick or treating, the CDC is recommending folks giving out candy to keep their distance and toss the candy to trick or treaters.
Every family should judge their own comfort level here as far as what is safe or not safe. The good news is in this instance you will be able to do just that while enjoying one of the best parts of autumn.
And through all of this, isn't it just a little ironic the one day a year we actually wear masks we still have to adjust how we approach our Halloween festivities. Plus, chances are you will have to take off your mask to wear a mask. The year 2020 just keeps getting better and better.
Enter your number to get our free mobile app
LOOK: Famous Historic Homes in Every State