Lonestar Reunite With Richie McDonald for New Album 'Life as We Know It'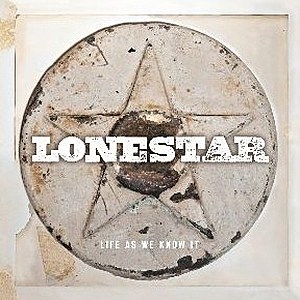 Multi-Platinum country crossover group Lonestar have announced the release of a new album, 'Life as We Know It,' on June 4. The new project is the group's first since lead singer Richie McDonald returned to the fold after an absence of four years.
The group first reunited with McDonald for a tour last year, and McDonald says he is excited to be back on board with a new album. "I think what's different about this one is that we got to produce it, so we had a little more creative control," he tells Digital Journal. "We actually wrote nine of the twelve songs, so we really feel — for the first time in our careers — that this is really us more than ever."
The video for the album's second single, 'Maybe Someday,' has just been added to CMT. Written by McDonald and Lonestar keyboardist Dean Sams, along with Frank Myers and Billy Montana, the track is exactly the kind of soaring, powerful track that longtime fans expect from the group, who have sold more than 10 million albums, scored 18 Top 10 songs and nine No. 1 hits, including the crossover smash 'Amazed.'
Lonestar will perform at the upcoming Stagecoach Festival before embarking on a major national tour, with dates to be announced soon.
McDonald is clearly enthused about getting a second chance with the group that made him famous. "It's been awesome. When we got back together, we all said that were gonna enjoy this time and I think in years past we kind of took it for granted and didn't really enjoy the moment," he states. "For us, we feel like there's no pressure. We just want to enjoy making music, enjoy being together, enjoy playing, performing live and entertaining our fans. And that's really what it's all about for us."
Next: Where Do Lonestar Fall on the Top 100 Country Songs List?
Source:
Lonestar Reunite With Richie McDonald for New Album 'Life as We Know It'