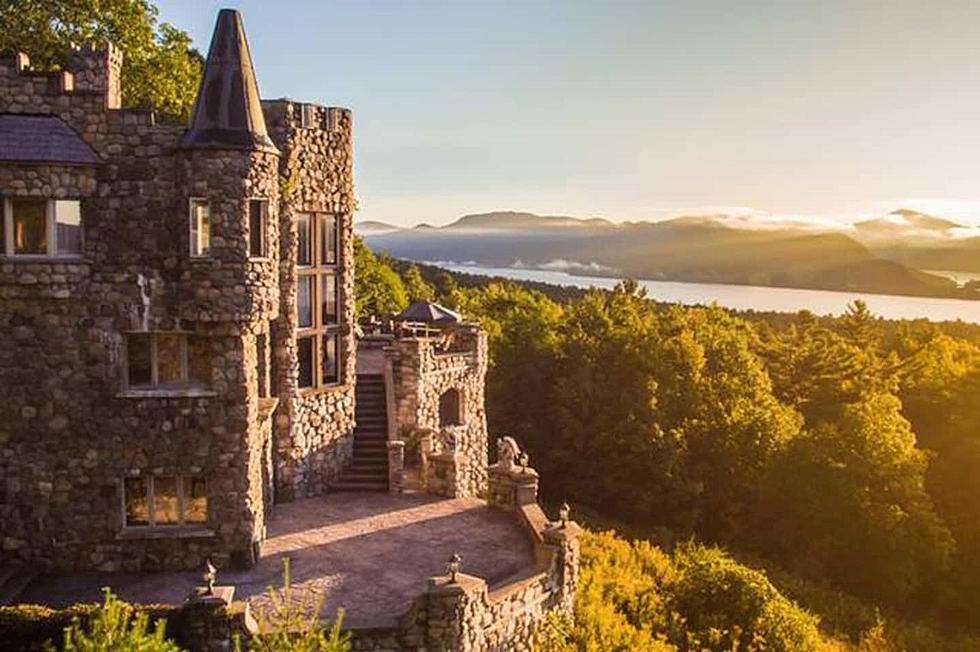 Rent This Insane Medieval Castle Overlooking Lake George for $7,500 a Night
Airbnb
Knights, turrets, life-size lion statues, secret passageways…this stone castle looks like something straight out of "Game of Thrones." But, believe it or not, the upstate mansion is not medieval at all; it was built just 30 years ago. The best part, you can rent it and live out your fairytale dream.
So, how did this medieval castle come to overlook Lake George? It was the brainchild of John Lavender, a man who, in 1978, told his then-three-year-old son that he'd build him a castle. A decade later, he started building that castle above Bolton's Landing. Once his son was old enough to help out he recruited his friends, including members of his high school football team to help out.
Over the years, the Highlands Castle has evolved into three castles on the property that you can rent for weddings, photoshoots, The Princess Bride reenactments, and even just a weekend getaway.
Check out the pictures below. The Highlands Castle is just as impressive on the inside as it is on the outside.
So what do you think? Are you ready to grab your kind of queen and experience the Highlands Castle? Well, it's not going to be cheap. You can rent out the entire castle for about $7,500 a night! Why not go for the whole week for about $60,000!
For more information on Highlands Castle or if you'd like to rent it check out Glamping Hub.
Rent This Insane Medieval Castle Overlooking Lake George
Abandoned Abercrombie Castle In The Hudson Valley
New York Castle Was The Inspiration For The Wicked Witch Castle In The Wizard Of Oz