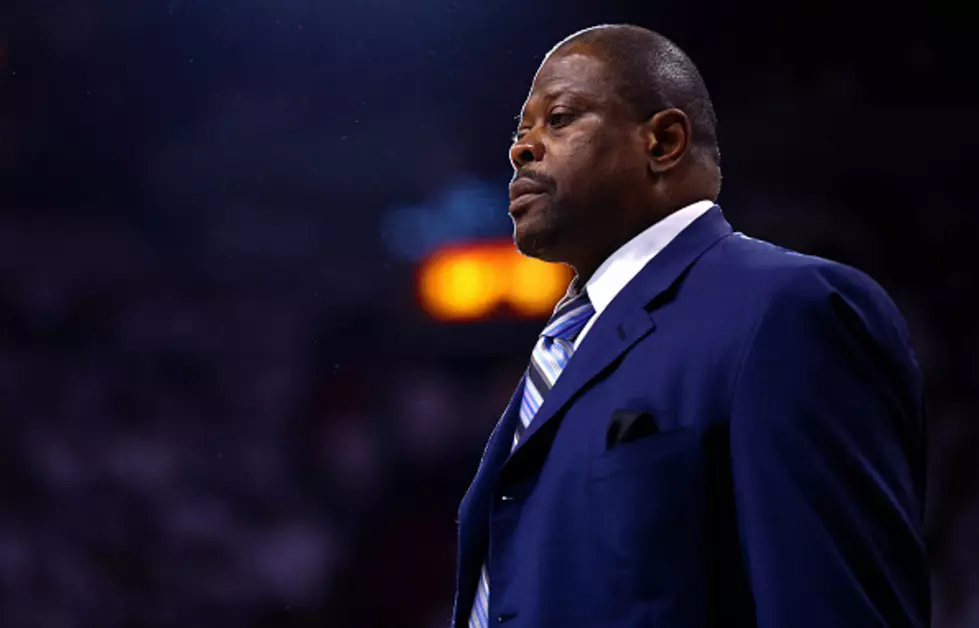 Time Is Ticking On New York Knicks Legend at Georgetown
Getty Images
Former New York Knicks legend Patrick Ewing has worked hard to prepare for his first head coaching opportunity. Since retiring from the NBA, Ewing spent 15 years as an assistant coach for the Wizards, Bobcats (Hornets) and Magic. Finally, in 2017 Ewing's alma mater Georgetown University tabbed him as the head coach of their men's basketball program. It was truly a dream come true for the NBA Hall of Famer. Dreams eventually end.
From 1981 - 1985, Ewing led the Hoyas to college basketball glory. Playing for legendary college coach John Thompson, Jr. the former Naismith Player of the Year led Georgetown to the NCAA championship game in 3 out of his 4 years. Surprisingly, Georgetown only won one of those 3 of those NCAA finals during Patrick Ewing's time at the Big East basketball power, defeating Houston in 1984. The former first-round pick never won an NBA championship. Ewing hoped to bring another championship from the sidelines of Georgetown.
Things have not gone well during Patrick Ewing's tenure at the Big East university. Following a .500 regular season in 2021, the Hoyas made a tremendous run and won the Big East Tournament. That was Ewing's only appearance in the NCAA tournament as a head coach. In six seasons, as of Tuesday, Georgetown is 73-99 under the former Knicks' center. Alumni have been calling for a change since last spring when the Hoyas finished a dismal 6-25. That was the worst season for Georgetown since John Magee guided the Hoyas to a 3-23 record in 1972, prior to being fired. Can the Hoyas legend survive another brutal season?
The way things are going this season at 5-15 so far, it is not likely Patrick Ewing will be coaching this team next season. Georgetown will certainly allow one of the university's most recognizable stars to step down gracefully. The 60 year-old Ewing will need another big run in the Big East Tournament and possibly an NCAA win to keep his job. If Ewing wants to continue coaching, there are plenty of college programs that would welcome the Hall of Fame player, regardless of his coaching record.
Coeymans 1910 Brick Estate Sits On 73 Acres & Features 3rd Floor Ballroom
This historic Georgian Colonial was built with local bricks in 1910 to view the Hudson River and the Berkshires. It is situated on 73 acres complete with guest houses, 3 barns, and a 3-car garage. Classical Grecian architecture allows for oversized and high ceilings. There is an enormous second-floor covered terrace. Along central hall leads to a third-story ballroom. The main house has 5 bedrooms, 3 and a half baths, and 6 fireplaces. It was built as a summer home on land and given as a wedding gift to Edward and Martha Van Antwerp. There is also a wooded road that leads to a bridge to 42-acre Shad Island. This is part of the estate along the Hudson River shoreline.
Inside the Smallest House in Albany For Rent! What Would You Pay?
Rent Ace Frehley's Former Mansion
Have you ever been inside of a rockstar's home? Now you can Rock and Roll All Night when you rent one of Ace Frehley's former mansions via
Airbnb
. You don't need to know how to play guitar, you just need around $800 each night and the place, just over the New York border, is yours. Let's take a look around.