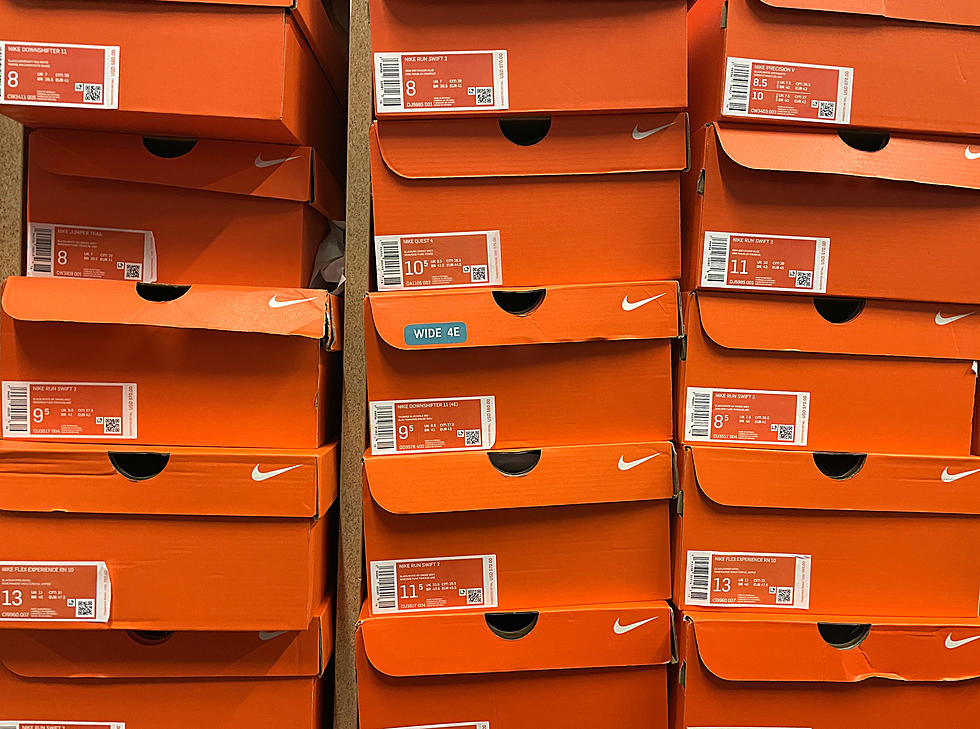 New Yorkers Love Walking in These Sneakers More Than Any Other Shoe
Getty Images
As the saying goes, if someone were to walk a day in your shoes, what would they be wearing? Two separate studies were done on this topic, with the goal of finding which types of shoes were most popular in every state in the country.
Allow us to walk you through the results below!
---
Most Popular Sneakers in New York State: Nike Air Max 270s
A study done by the All-In-One-Bot found that, on average, the most popular sneakers in New York are the Nike Air Max 270s. The versatile shoe can be worn for a regular day on the town, but can also double as an athletic shoe used for running, playing basketball, and more.
The study also found that Air Jordan 1's are extremely popular among those of us in the Empire State. In addition to Air Max's and Jordan's, Veja Sneakers were also listed as an oft-worn brand in our state.
---
New Yorkers Prefer Wearing Sneakers Over Any Other Type of Shoe
If you feel as though you see a lot of people in your community wearing sneakers, that's not happening by mistake. A study done by Kuru Footwear determined that sneakers are the most popular style of shoe in New York, and that Empire State residents are wearing sneakers more than any other type of shoe around.
By comparison, the study found that platform shoes are the most popular style in 11 out of the 50 states in the union, with most of the states in the American southwest sporting that type of footwear most often. Styles that were also considered popular were cowboy boots (six states), slippers (six states) and flip-flops (five states).
Are you a sneakerhead, or are you rocking a different type of kicks on a day-to-day basis?
Ten Iconic Albany, NY Sports Items Available to 'Buy it Now'
From the Albany Patroons, to the Albany-Colonie Yankees and beyond, these ten incredible Capital Region sports collector's items could be yours right now.
DC Shoes x Black Sabbath 'Master of Reality' Collection
The DC x Black Sabbath collection takes its cues from the metal legends' 'Master of Reality' album. The items will be available at participating DC Shoes retailers worldwide and on DC Shoes' site starting Oct. 31.