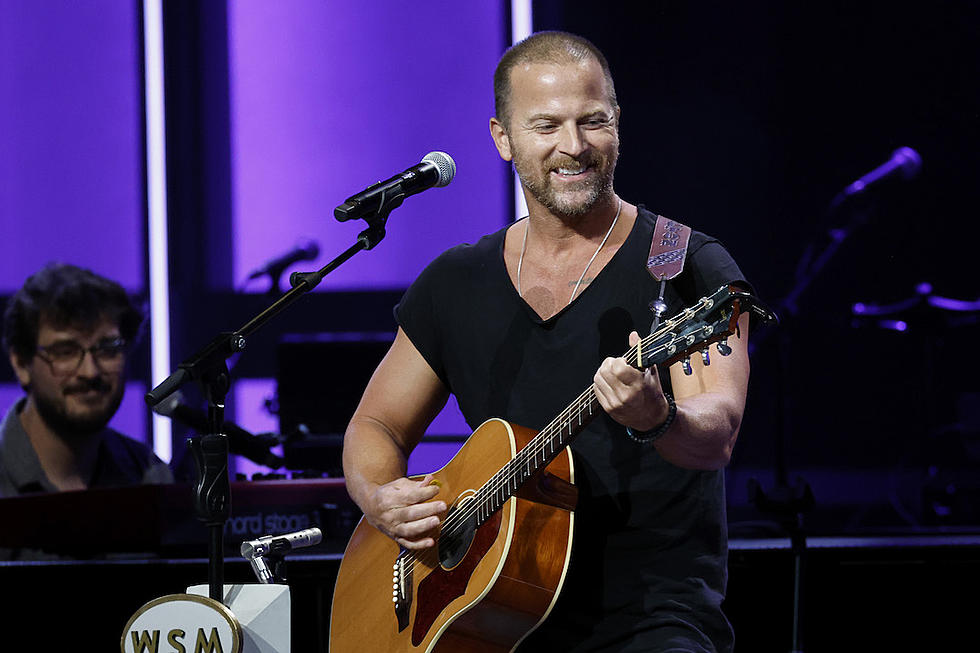 Kip Moore Announces Fifth Album, 'Damn Love'
Jason Kempin, Getty Images
Kip Moore will release his first new album in three years this spring. Due out April 28, Damn Love will mark the genre-bending country act's fifth studio album.
Moore co-produced the upcoming 13-track project alongside The Cadillac Three's Jaren Johnston. The record will explore the complicated dynamics of relationships formed while still trying to hold on to your personal sense of freedom.
"I've always had a nomadic spirit, at the core of me that's what I am, and it's a beautiful life I lead – I don't take that for granted," Moore explains. "But I still crave that companionship down deep in my DNA, and that's where 'Damn Love' comes from. There's a reason love and relationships have been written about so much – and why they continue to get written about. Because at the core of us, that's what we desire the most."
Along with today's (Feb. 24) album announcement, Moore shared the record's reflective title track, which examines the unpredictable nature of love and everything that comes with it. Listen below.
Moore's latest LP will feature a mix of retro-inspired country-rock cuts and thoughtful story songs, including a collaboration with Ashley McBryde.
Although fans can likely expect a new roster of U.S. tour dates to come, Moore has already confirmed an array of performances supporting Damn Love's release, including a set at Bonnaroo Music & Arts Festival this June. You can find a complete list of upcoming live shows at Kip Moore's official website.
Kip Moore, Damn Love Track List:
1. "Damn Love" (Jason Gantt, Jaren Johnston, James McNair)
2. "Kinda Bar" (Kip Moore, Dan Couch)
3. "Neon Blue" (Kip Moore, Dan Couch, Jaren Johnston)
4. "The Guitar Slinger" (Kip Moore, Dan Couch)
5. "Heart On Fire" (Kip Moore, Jaren Johnston)
6. "Another Night In Knoxville" (Kip Moore, Dan Couch)
7. "Silver And Gold" (Kip Moore, Dan Couch, Chris DeStefano)
8. "Peace & Love" (Kip Moore, Jaren Johnston)
9. "Sometimes She Stays" (Kip Moore, Kenton Bryant) **
10. "Some Things" (Kip Moore, Dan Couch)
11. "One Heartbeat" (ft. Ashley McBryde) (Kip Moore)
12. "Mr. Simple" (Kip Moore, Jaren Johnston)
13. "Micky's Bar" (Kip Moore, Dan Couch) *
Produced by Kip Moore and Jaren Johnston
*Produced by Kip Moore and Matt Bubel
**Produced by Kip Moore
Record Store Day 2023: Must-Buy Releases for Country + Americana Fans
Take a look at our top picks for your 2023 Record Store Day shopping list.