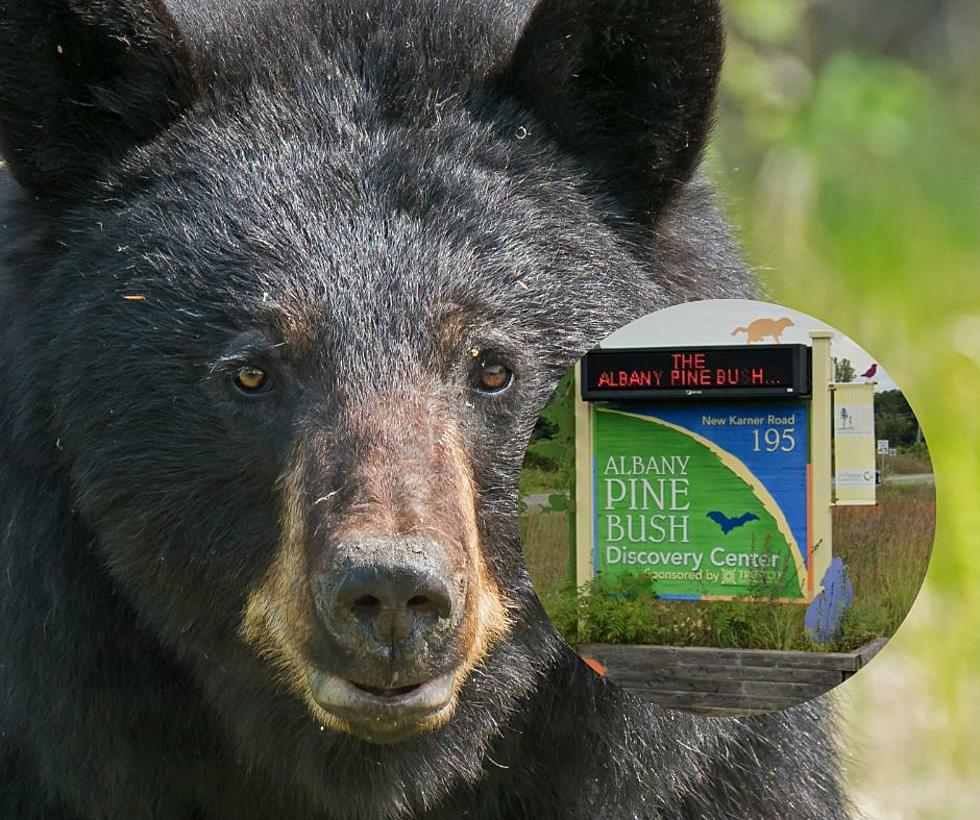 Black Bear and Cubs Spotted Near Upstate New York Nature Preserve Trailhead
Unsplash/Google Maps
As the weather warms up be on the lookout when hitting local trails because bears are coming out of hibernation.
Many of us are getting set to hit the hiking trails and explore nature as the season starts to turn towards spring. While we humans are starting to come out after a long winter, so are black bears.
We recently wrote about the DEC's tips on how to keep your family safe from hungry bears, so please make sure to refresh yourself on that before hitting the trails. One particular location in the Capital Region recently had bear family sighting and we all know how protective those mama bears can be.
The Albany Pine Bush Preserve posted the following on their Facebook on Monday April 17, 2023.

The Madison Avenue Pinelands Trailhead is a popular spot with many ways to travel to multiple trails in the Pinebush. It doesn't surprise us that this heavily wooded location would be wear a bear would have been spotted.
If you do spot a bear, these tips from the DEC could help keep you safe from harm.
DO NOT:
Approach, surround, or corner a bear: Bears aggressively defend themselves when they feel threatened. Be especially cautious around cubs as mother bears are very protective.
Run from a bear: They may chase.
Throw your backpack or food bag at an approaching bear: This will only encourage bears to approach and "bully" people to get food. By teaching a bear to approach humans for food, you are endangering yourself, other campers/residents, and the bears.
Remember to use caution and if you spot a bear in the area you should report that by using this link here.
Celebrate National Pet Day with These Pet Friendly Trails in New York
Show your furry friend some appreciation by taking them out for a hike or a bike ride along these New York trails, as reported by
Johnathan Hall
and
Suzanne Huwe
from CDPHP.