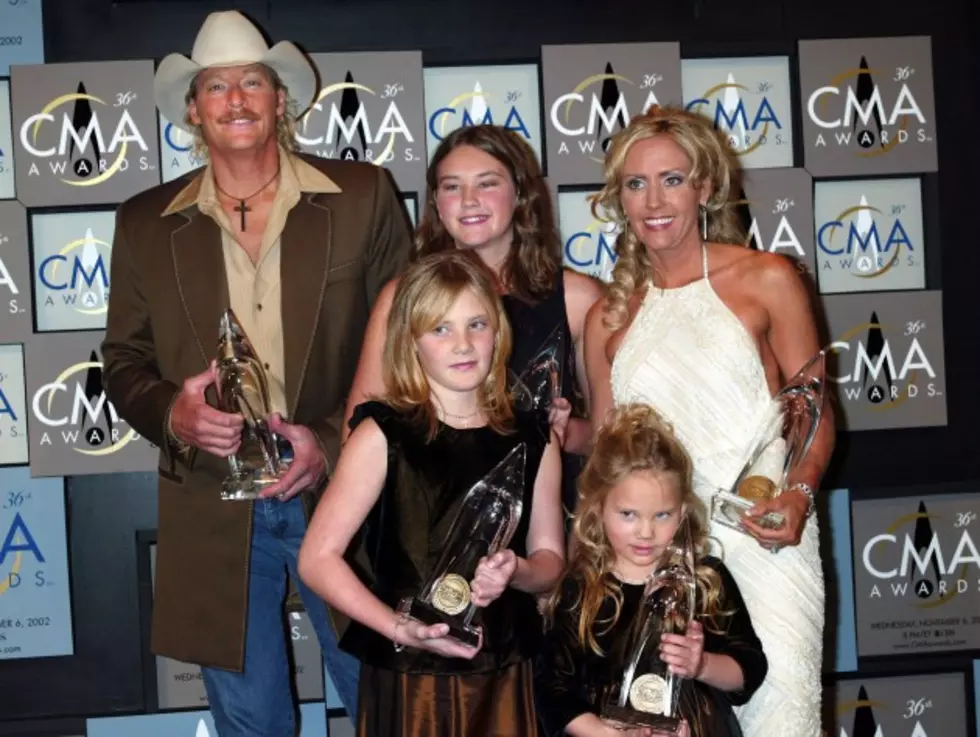 Country Trivia – Which Country Legend Helped Alan Jackson Get His Big Break?
Getty Images
When Alan Jackson, and his wife Denise, moved to Nashville in 1985, a chance meeting with a legend helped get his career on the right track.
While Alan Jackson was sorting mail at The Nashville Network (TNN) and singing traditional country covers at small gigs, Denise Jackson was working as a flight attendant. Alan's wife ran into Country Music legend Glen Campbell at an airport and asked for advice on her husband's career.  The generous 'Rhinestone Cowboy' invited Alan to contact his publishing company, where he was later hired as a songwriter in Glen Campbell's songwriting publishing company in 1986.
Glen Campbell Music started paying him a $100-a-week songwriting salary, allowing him to quit the TNN mail room job, get together a band and hit the road.  Within just a few short years of making the right connections and impressing people at music showcases, he was signed to Arista Nashville (the new country division of the Arista pop label that had already produced massive amounts of pop hits).
Watch Alan Jackson sing his first Top 10 record 'Here In The Real World' from 1989