Faith Hill Visits With Jake and Kevin at CMAs [EXCLUSIVE] [AUDIO]
Faith Hill has had her share of Country Music success. Now, in addition to being a Country and Pop star, she's enjoying success as the creator of her own line of perfumes with husband Tim McGraw.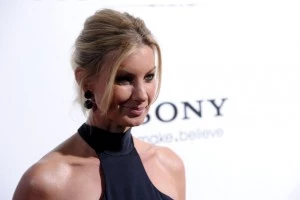 Faith is here to talk about her new single 'Come Home' and to get the message to her fans that she's ready for another radio hit, after over a five year absence on the charts. Enjoy our exclusive GNA conversation with 'Breathe' singer Faith Hill.
Audio clip: Adobe Flash Player (version 9 or above) is required to play this audio clip. Download the latest version here. You also need to have JavaScript enabled in your browser.